Boggs working through period of frustration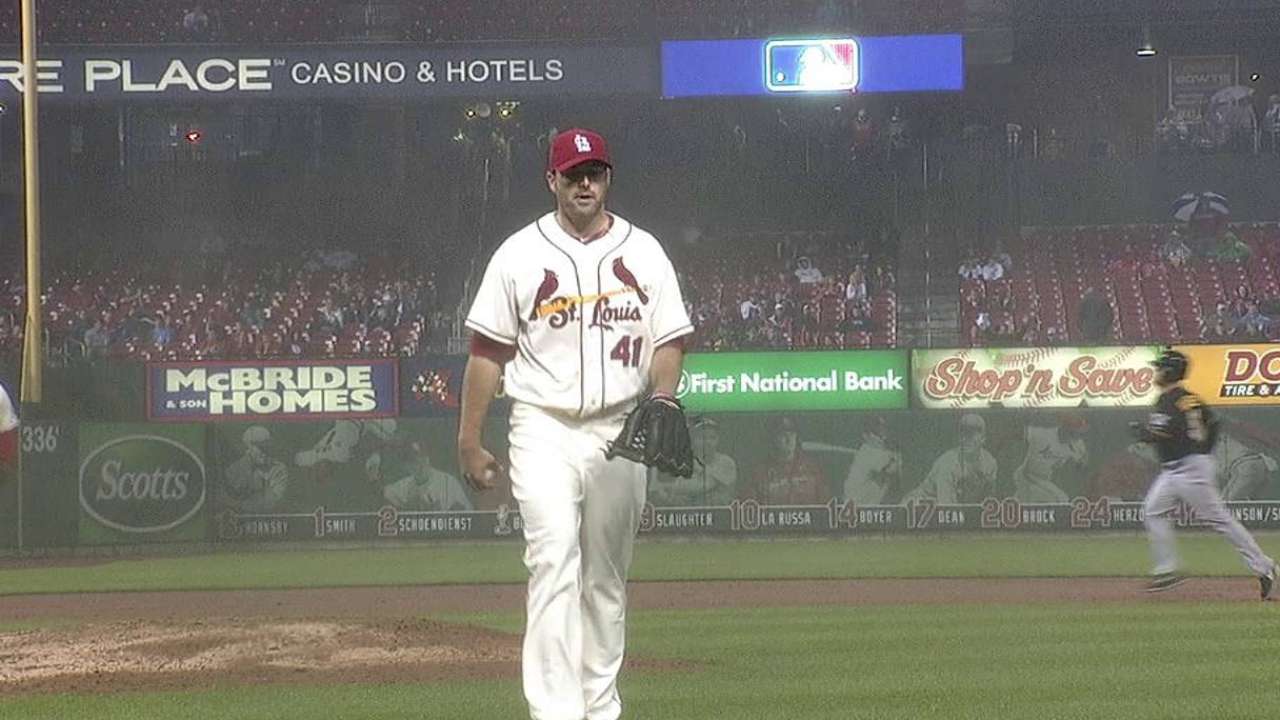 ST. LOUIS -- Although it had become evident that a bullpen shakeup was needed following a weekend in which the relief corps allowed 11 earned runs in 6 1/3 innings, the Cardinals seemingly had several candidates to consider for a demotion. Among them was Mitchell Boggs, whose month has spiraled into a pit of frustration.
Boggs lost the closer's job after blowing two saves and losing another. He has since slipped entirely out of a setup role, too. His ERA sits at 12.66 after he was charged with three earned runs in two-thirds of an inning on Sunday.
General manager John Mozeliak was asked to offer his opinion on just how long the Cardinals could afford to give Boggs a chance to work through his struggles at the Major League level.
"When someone has done something for you in the past, how much time or rope do you give him?" Mozeliak said of Boggs, who led the National League lead in holds last year, with 34. "In Boggs' case, he certainly has had some tough luck, but I think he also knows that he has to get it done. I talked to the staff yesterday, and they definitely feel like from a pure pitching standpoint that he's throwing the ball better. Unfortunately, the results weren't all that much different. We're going to try to be patient with it, but it's a legitimate question: How long? I don't know."
Results aside, both Boggs and manager Mike Matheny noted that Sunday's appearance did have some positives. The three baserunners Boggs allowed reached on a broken-bat hit, a bloop single and a walk to a batter he was deliberately pitching around. A weak grounder scored one run before Marc Rzepczynski allowed two inherited runners to score.
"I thought yesterday was as close as we've seen him here for a while," Matheny said of Boggs. "One thing compounded into another, but he's close. That doesn't help him and doesn't help us, because close doesn't really work. But we do know that as we're watching everything, that it's a step. We need to get him right. Hopefully, he finds it soon."
Jenifer Langosch is a reporter for MLB.com. Read her blog, By Gosh, It's Langosch, and follow her on Twitter @LangoschMLB. This story was not subject to the approval of Major League Baseball or its clubs.