Cruz starts at catcher as Molina gets night off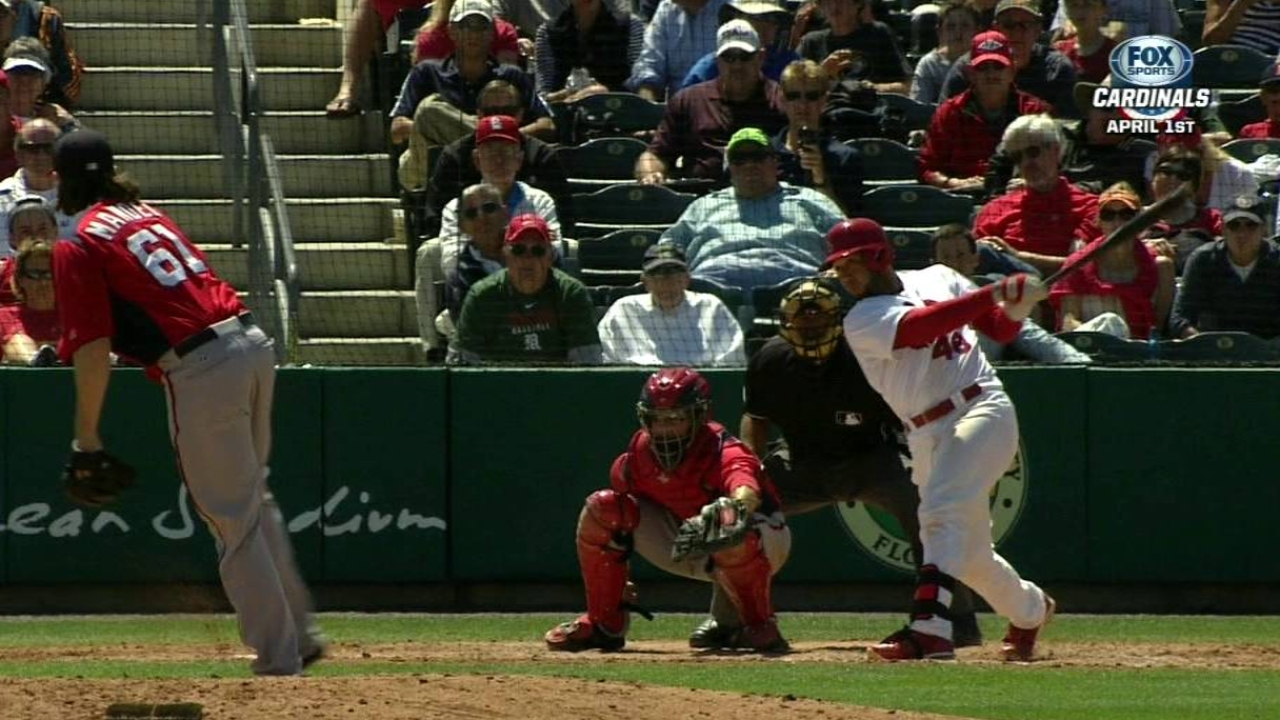 PHILADELPHIA -- Tony Cruz gave Yadier Molina his first night off of the season Friday, the backup catcher batting seventh in the Cardinals lineup.
"Today is a day for Yadi and a day for Tony," said manager Mike Matheny. "We have been mapping this out for a while.
"There never is a good day to get [Molina] a rest even though we have a lot of confidence in Tony. We do need to get him in there."
A start is a start, whether against Roy Halladay, or catching Jaime Garcia, whom Matheny called as hard a pitcher to catch as there is in his staff because of the movement of his pitches.
"It was good we got Tony a few starts with Jaime over Spring Training," said Matheny. "Tony has a pretty good understanding of his philosophy and his stuff. It should be a pretty easy transition for him."
Jay Greenberg is a contributor to MLB.com. This story was not subject to the approval of Major League Baseball or its clubs.