Matheny trying to find spot for Wigginton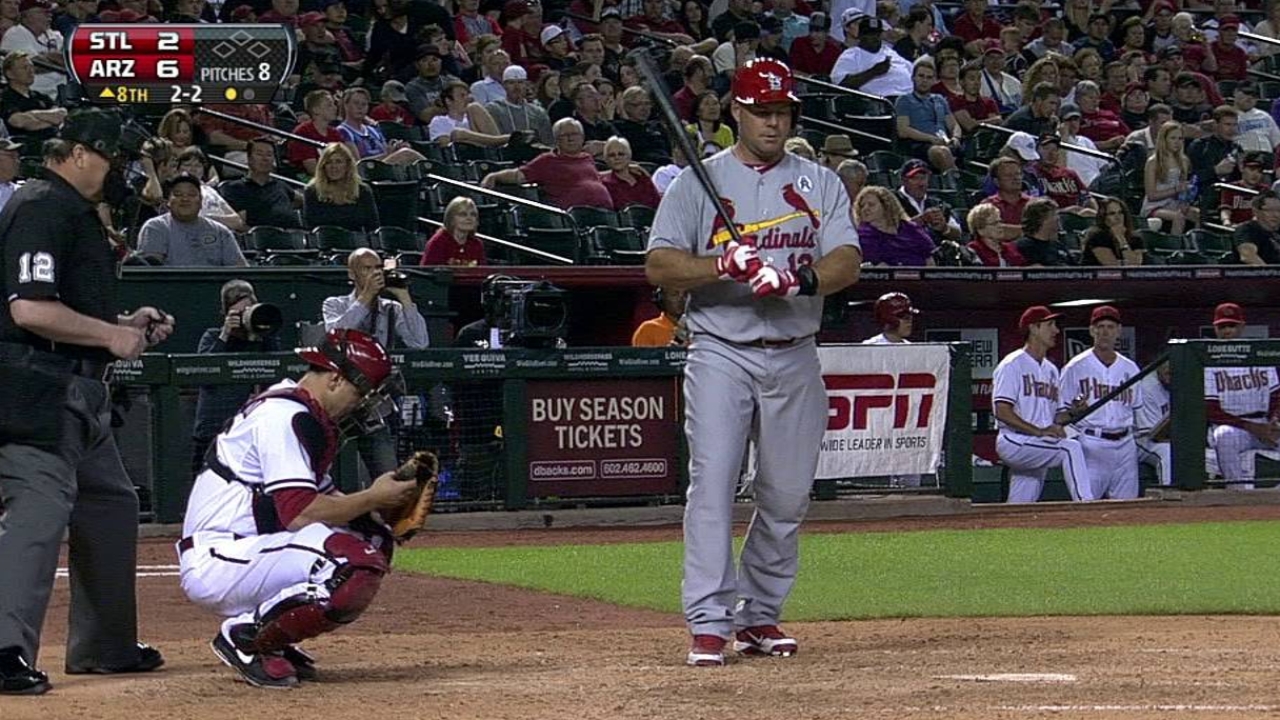 PHILADELPHIA -- Ty Wigginton's 5-for-9 career numbers against Cole Hamels did not get him his second start of the season Thursday, but there is a good chance his 7-for-22 vs. Roy Halladay will get him in the lineup Friday night.
"Today was certainly a consideration but there's a couple guys on this staff he hits pretty well," said Cardinals manager Mike Matheny. "There is a good chance Ty will get a start here."
Wigginton came into the series 2-for-13, mostly in a pinch-hitting and late-inning replacement role. But on a team that leads the Majors with a .392 average with runners in scoring position, he is not the only Cardinal for whom Matheny is searching for at-bats. Matt Adams was 11-for-21 and didn't start Thursday night, either.
"It's an incredibly challenging problem to have," said Matheny. "But we have some very good players who came into this season as our everyday guys who are doing a good job.
"We just have extra depth. There is no reason to send Matt Adams to Triple-A. He has nothing to prove there, so it's just a matter of keeping him active and fresh and out there a couple times a week. It will give guys more rest.
"It does seem to work itself out over time. We would rather it not because that means somebody went down."
Jay Greenberg is a contributor to MLB.com. This story was not subject to the approval of Major League Baseball or its clubs.