Robinson gets first 2013 start, then rain erases it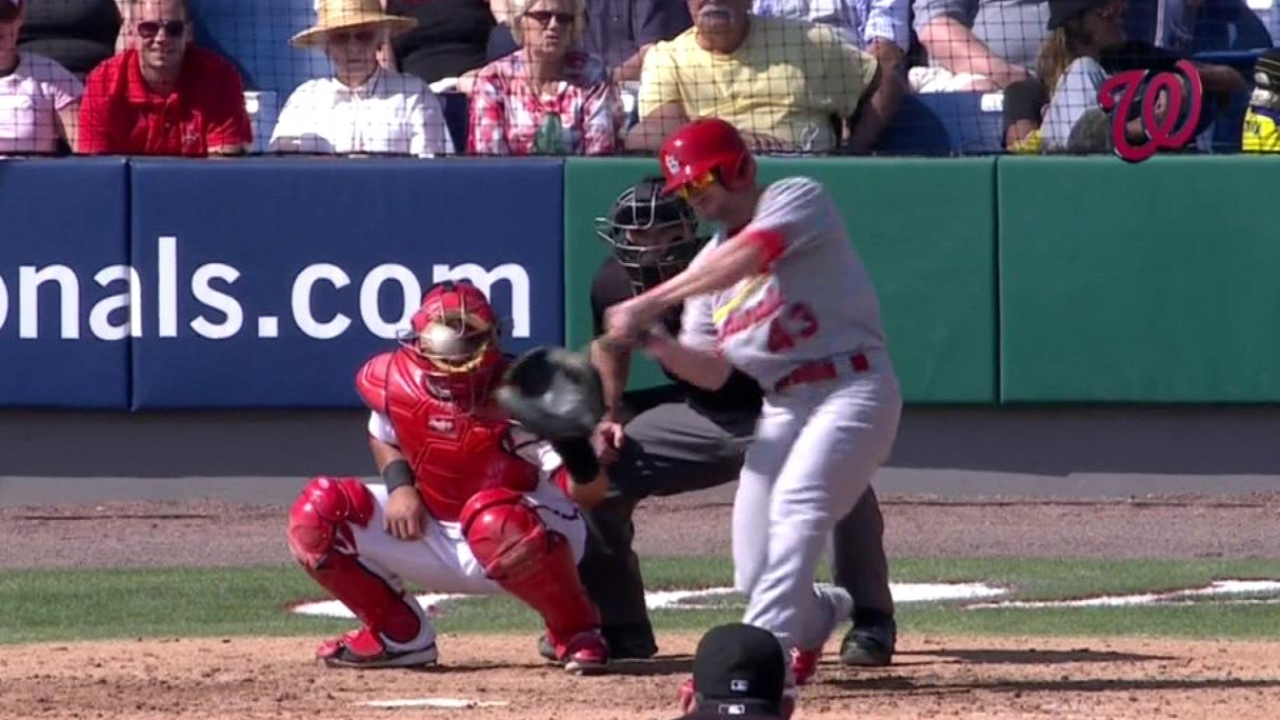 PITTSBURGH -- After biding his time on the bench, waiting for an opposing club to start a left-handed pitcher against the Cardinals, Shane Robinson finally saw his name on the lineup card upon arriving at the ballpark Tuesday.
Having entered eager to make his first start of the season, Robinson left PNC Park later that night technically still waiting. Though he did start the game, the decision to postpone the contest because of rain means Robinson's start will not go in the books. Also off the stat sheet are the walk he drew in the first inning and the fielding error he committed in center.
Matheny had hoped to get Robinson, who hit .438 in Grapefruit League play, into a starting lineup sooner, but pitching matchups had not worked in Robinson's favor. Pittsburgh's Jonathan Sanchez was just the second left-hander to start against the Cardinals this season. The first, Barry Zito, pitched the day after a team off-day, which left Matheny hesitant to sit starting center fielder Jon Jay.
"It's hard taking the everyday guys out when they're playing as well as they are, but Shane, especially with the spring he had, deserves to get in there as much as we can get him," Matheny said before Tuesday's game. "We just keep challenging Shane and the other guys, too, to really figure out what you have to do to be sharp when that opportunity comes."
He had made it a point, though, to stay in constant communication with Robinson, letting him know that Tuesday would be the day that Robinson would get a chance to be more involved. That communication, Robinson said, has been key in helping him adapt back into a part-time playing role after getting regular at-bats during Spring Training.
"I'm at least more comfortable with understanding how things are working out and how they need to use me, why they want to use me in certain spots instead of others," Robinson said. "I'm on the same page with Mike. Nothing has been out of the ordinary. It's a lot easier that way when you know exactly what your manager is thinking and what he wants to do."
With right-hander A.J. Burnett pitching Wednesday, Jon Jay will most likely be back in center and batting leadoff for the series finale. The Cardinals do, though, face another lefty Thursday in Philadelphia's Cole Hamels, so perhaps Robinson will have to wait only a little longer for his first official start of 2013.
Jenifer Langosch is a reporter for MLB.com. Read her blog, By Gosh, It's Langosch, and follow her on Twitter @LangoschMLB. This story was not subject to the approval of Major League Baseball or its clubs.