Molina showing durability already this season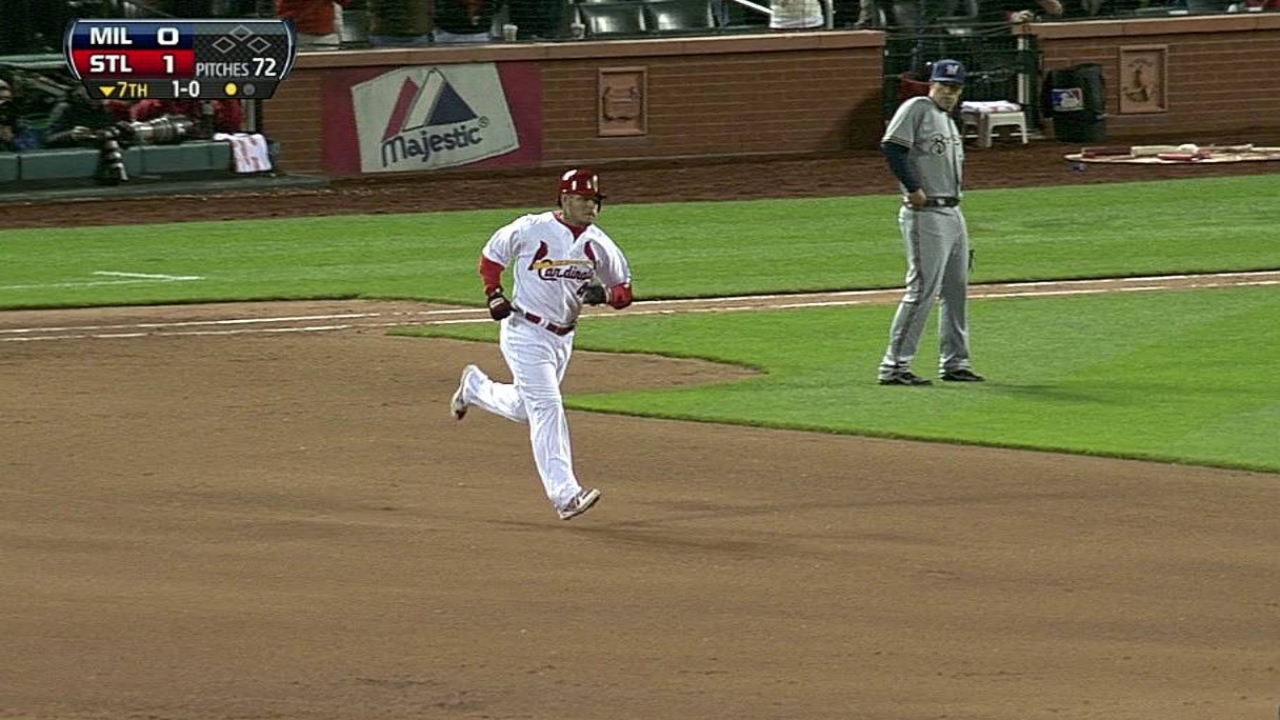 ST. LOUIS -- Manager Mike Matheny has, thus far, followed through on his promise to keep his bench players involved by resting his regulars from time to time. The exception, of course, has been Tony Cruz, whose job as a backup to Yadier Molina involves especially sporadic playing time.
After playing regularly throughout Spring Training, Cruz has made just two plate appearances and logged only one inning defensively in the field.
"It's very tough," Matheny said of finding at-bats for Cruz, the only backup catcher on the roster. "He's handled it well. He does a lot of work. It's just the offensive timing is what it is at this point. To simulate game speed is extremely difficult to do. He's doing as well as anybody could."
The team's pair of early off-days has allowed Matheny the opportunity to depend Molina a lot this month. Molina and outfielder Jon Jay are the only two Cardinals to start all 11 games this season.
Durability has long been a point of pride for Molina, who has started at least 130 games in each of the last four seasons. His 974 starts since 2005 rank first among all National League catchers.
"He feels good, and he's one of the guys who we rely on how he feels," Matheny said of Molina. "We keep an eye on how he's moving around. If he does get banged up back there, which does happen, we'll adjust. The days off had been pretty good timing so far."