Cards dedicate Friday's game to Stan the Man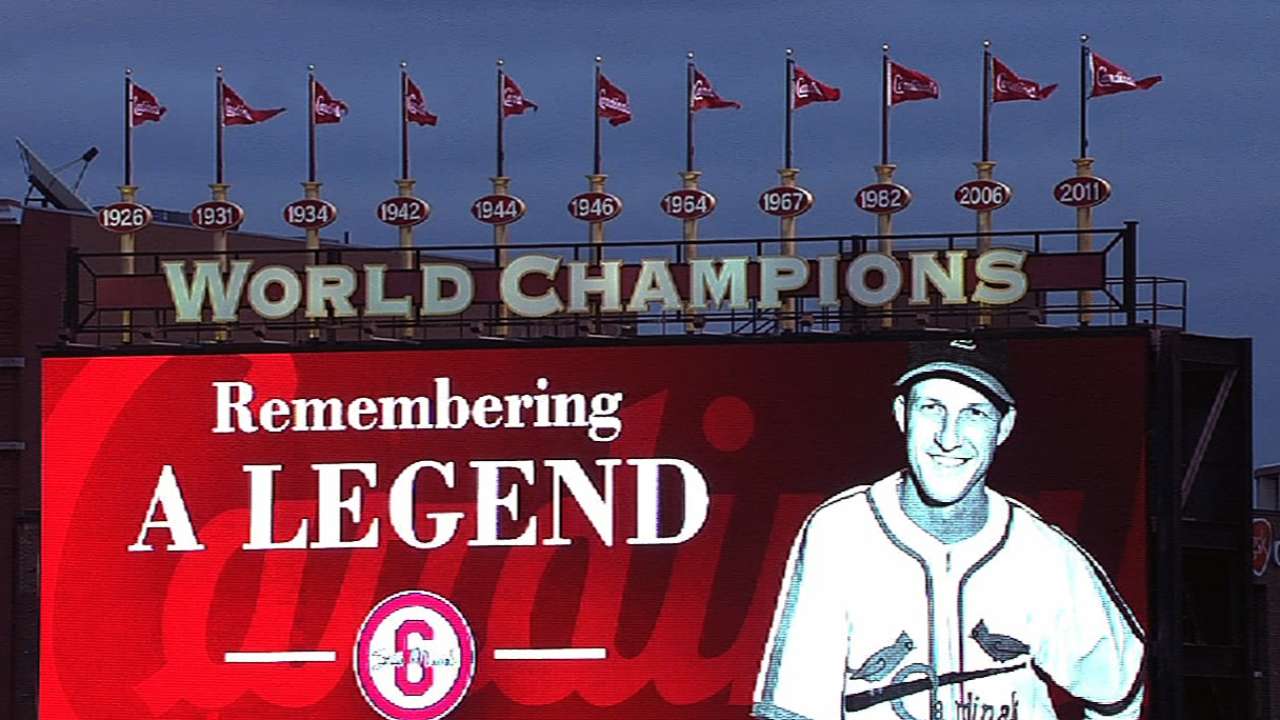 ST. LOUIS -- The Cardinals are dedicating Friday night's game to honoring the life and legacy of Hall of Famer Stan Musial.
"Whenever you have an icon and a hero to so many people ... you take whatever opportunities you can to honor the memory," Cardinals manager Mike Matheny said before Friday's game. "I think the Cardinals have done a great job staying on top of that, and the fans have appreciated it. It's just an opportunity for us to be a part of it."
On Monday's home opener, the Cardinals honored Musial -- who died in January at the age of 92 -- with a video tribute and the unveiling of a No. 6 decal on the wall in left-center field.
Friday's celebration included all fans receiving a No. 6 commemorative window cling, which resembles the patch the Cardinals are wearing on the left sleeve of their jerseys this season, and ticketed fans ages 16 and older are receiving a collectable Stan Musial harmonica.
Fans were to be asked to join in by playing "Take Me Out to the Ballgame" on their harmonicas in the middle of the sixth inning as part of the tribute.
Musial's family participated in a pregame ceremony that included ceremonial pitches and the dedication of a plaque in Stan's honor.
Nate Latsch is a contributor to MLB.com. This story was not subject to the approval of Major League Baseball or its clubs.