Musial left lasting impression on Matheny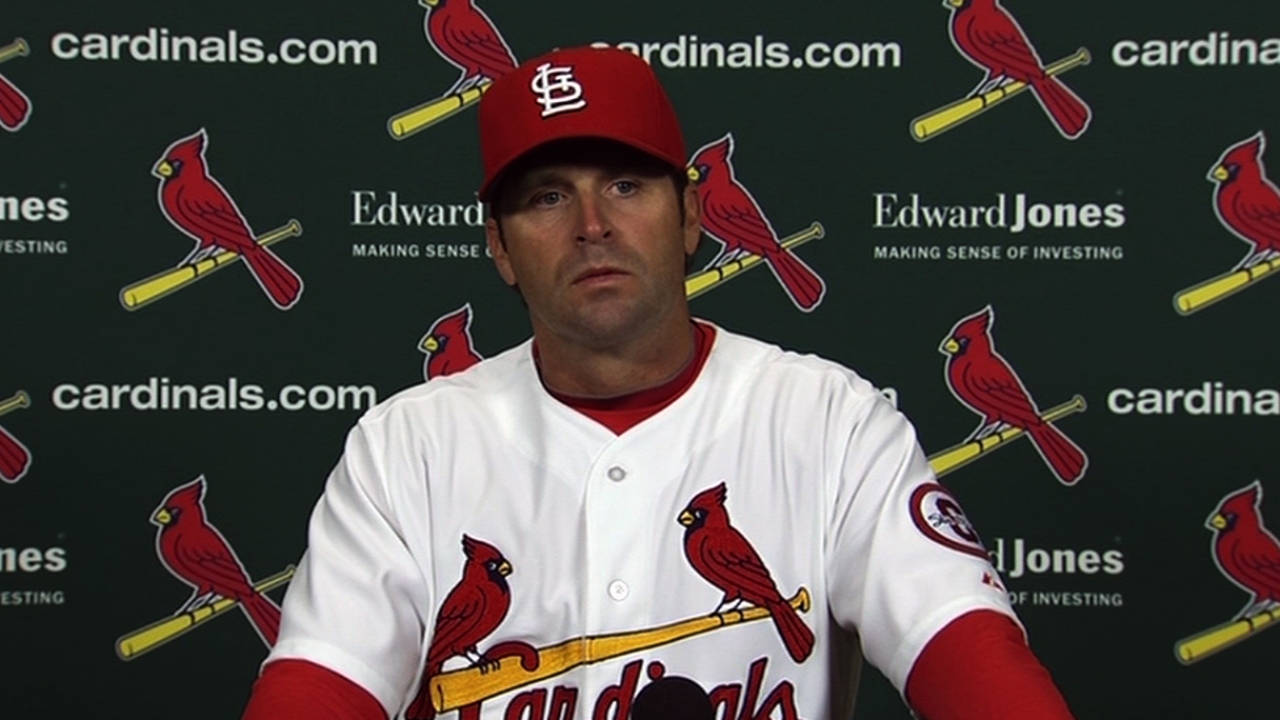 ST. LOUIS -- Cardinals manager Mike Matheny still remembers the first time he met Stan Musial, way back in 1991.
"Right after I was drafted, I was at a wedding and Stan was there with Jack Buck, and Stan came over on his own and talked to me and 30 minutes later he's still treating me like I'm something special and I couldn't believe it," Matheny said. "It was pretty unforgettable."
Matheny smiled at the memory.
"This particular wedding, they scheduled this top group that took a year to get them scheduled and I'm sure it was real expensive, and I think they saw the stage for one song," Matheny said. "Stan took the rest of the time. Nobody was about to ask him to get off the stage."
Matheny, who played in the Major Leagues for 13 years and is in his second year as the Cardinals manager, spent some time with Musial in the years since that first meeting.
And the manager was left with a lasting impression from those times.
"I took as much as I could get and I was always impressed," Matheny said. "He made an impact, an impression on me about how you go about this game and how you go about treating people."
Nate Latsch is a contributor to MLB.com. This story was not subject to the approval of Major League Baseball or its clubs.