Adams makes his mark in 100th career AB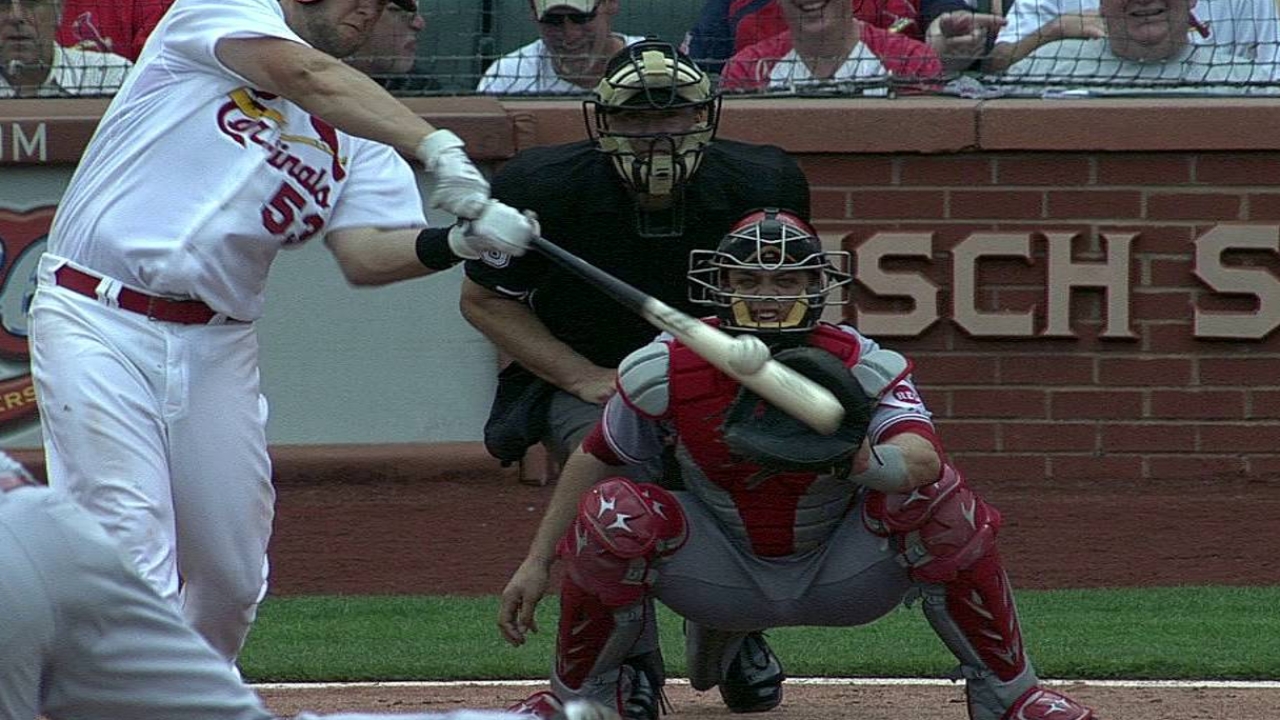 ST. LOUIS -- Matt Adams' RBI double in the seventh inning on Wednesday came in the rookie first baseman's 100th career at-bat at the Major League level.
In those first 100 at-bats, the left-handed hitter has a .300 batting average with eight doubles, four home runs and 20 RBIs. Adams has a career .340 on-base percentage and .500 slugging percentage.
If you project those numbers over a full 162-game season, Adams, a 23rd-round selection in the 2009 Draft out of Slippery Rock University, would hit 42 doubles, 21 home runs and 105 RBIs.
In 1,430 minor league at-bats, the 24-year-old Adams had a slash line of .318/.365/.930 with 103 doubles, 82 home runs, 291 RBIs over 366 games.
Adams, who had hit two-run homers in his previous two games, was not in the Cardinals starting lineup for Friday's series opener against the Brewers. Manager Mike Matheny was asked about the challenge of getting the rookie back into the lineup.
"We have some good players," Matheny said. "That's a nice problem to have. To keep Matt feeling good about his swing is going to be a big priority for us and figure out how that looks. We should be getting guys more rest, but I've told this a number of times now, these guys aren't looking for rest. They are not real happy about it, but they understand."
Nate Latsch is a contributor to MLB.com. This story was not subject to the approval of Major League Baseball or its clubs.