Tough losses hard to bounce back from early in season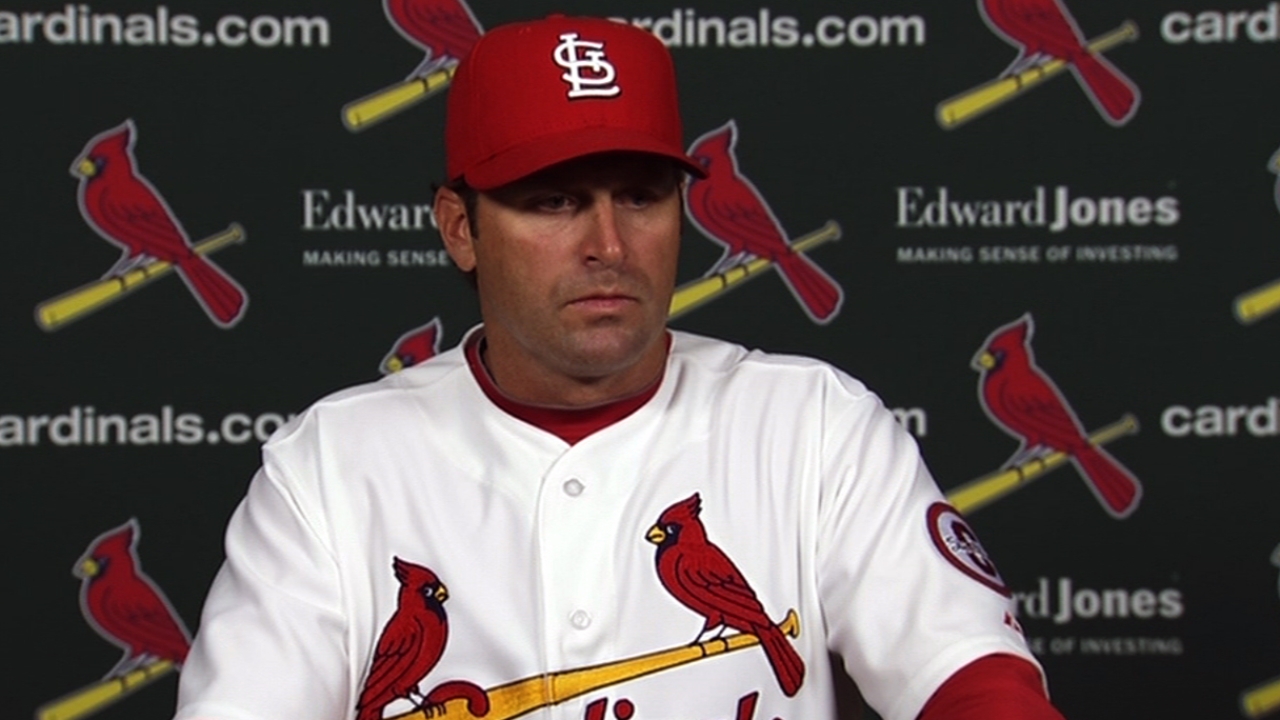 ST. LOUIS -- Despite the common mantra, manager Mike Matheny admitted on Tuesday that not all losses are created equal. And he took Monday's last at-bat defeat especially hard.
The sting lingered partially because of how the game slipped away over the final two innings but also because it soured an afternoon that had been all about celebrating baseball's return to St. Louis for the 2013 season.
"You can't help but buy into all the excitement of Opening Day," Matheny said. "Getting to the eighth inning in a situation where we wanted to be and in a position where we felt real comfortable in the past. We all know not to take things for granted, and I don't think we did. It just didn't turn out the way we wanted it to.
"Then it got to the ugly side, which compounded what could have been a really good day into a really bad one. I know that these guys all believe, like I do, that that just didn't show the kind of team that we are. That's frustrating."
Matheny then offered an interesting comparison to illustrate why, perhaps, this loss -- and two other one-run defeats in the first seven games of the season -- have been particularly tough to shake.
"A lot of it is getting in shape, too," he began. "I forgot how tough it was to jump time zones. Nobody was sleeping there for a while. No excuse, but the whole reason for me bringing it up is your body has to get accustomed to it. I don't think we're in shape emotionally to handle tough losses yet either. During the long haul of the season, you just get accustomed to it. But you almost forget. I forgot about how hard these losses are when they come tough like yesterday."
Jenifer Langosch is a reporter for MLB.com. Read her blog, By Gosh, It's Langosch, and follow her on Twitter @LangoschMLB. This story was not subject to the approval of Major League Baseball or its clubs.