Adams is ready to answer call off the bench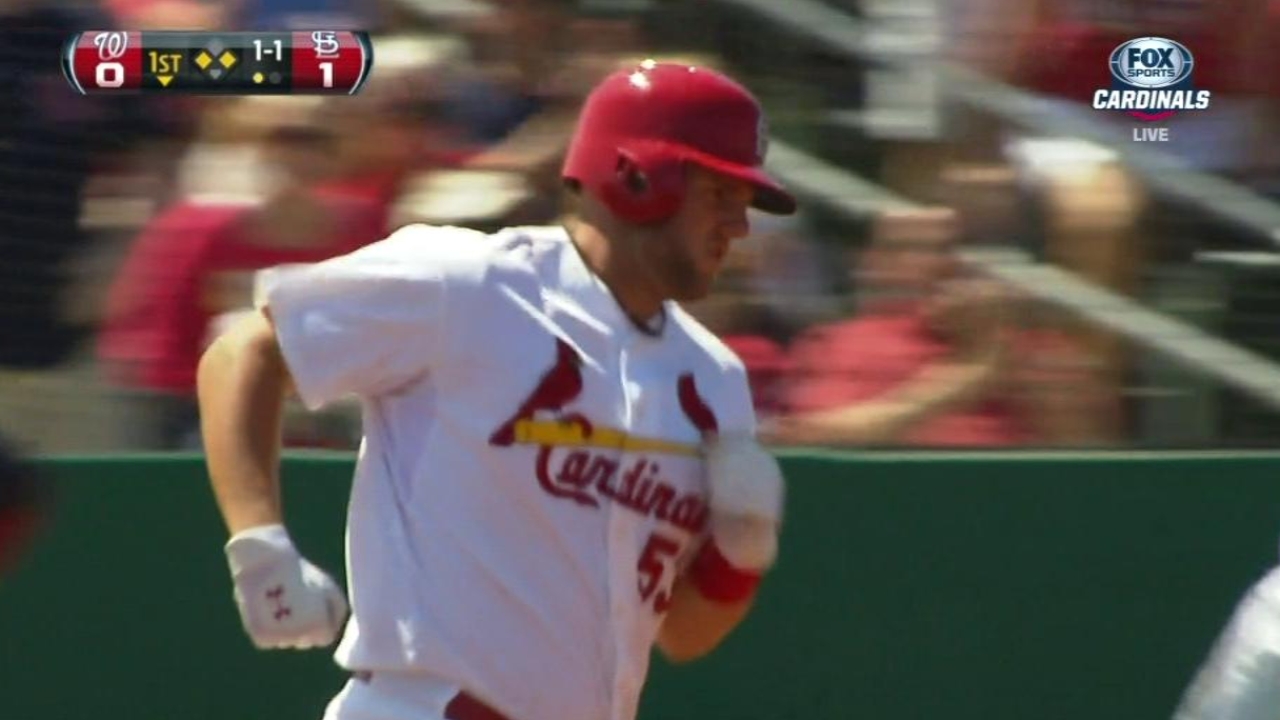 PHOENIX -- A month-long promotion to the Cardinals last summer provided Matt Adams with clear direction on where he needed to improve. As a result, Adams tailored his winter and spring work accordingly, and, as the first baseman said on Monday, he is hopeful that it all leads to a successful transition into a bench role.
Beginning with his offseason work in Pennsylvania, Adams has focused on improving his reads of offspeed pitches. He hit off a curveball machine all winter so that he could get used to the rotation of the pitch. Once he started getting a heavy dose of changeups in Spring Training, he and hitting coach John Mabry tailored drills to help Adams be better prepared for that pitch, as well.
"The curveball machine and the drills that Mabry and I did helped out this spring," Adams said. "It's definitely going well. I'm picking up the spin better."
Adams' education hasn't ended with the start of the regular season, though now it will also feature another component. A full-time player throughout his Minor League climb, Adams has begun to formulate a plan that will aid him as a bench player.
It will include a heavy dose of video analysis, something that both Mabry -- who made a career out of being a part-time player -- and veteran Ty Wigginton emphasized when Adams approached them about how to handle the role. Adams took only three pinch-hit at-bats during his time on the big league roster last season.
"I'm going to get in here early to do some video work looking mostly at setup guys and closers since those are going to be the guys that I'll be facing coming off the bench," Adams said. "It's just going to be big for me to stay sharp and get my work done in the cage so I can stay fresh and stay sharp. I did a little bit of video last year, but this year I definitely need to hit it harder."
Jenifer Langosch is a reporter for MLB.com. Read her blog, By Gosh, It's Langosch, and follow her on Twitter @LangoschMLB. This story was not subject to the approval of Major League Baseball or its clubs.