Wigginton plays in Minors game for extra at-bats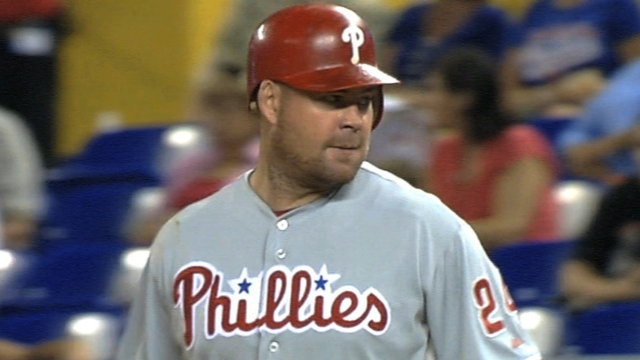 KISSIMMEE, Fla. -- Manager Mike Matheny almost opted to bring Ty Wigginton to Osceola County Stadium with the Cardinals. But Matheny decided what the struggling infielder really needed Friday was some at-bats -- as many as possible, in fact.
Matheny instructed the 35-year-old veteran, who's batting just .100 this spring and hasn't recorded a Grapefruit League hit since March 7, to stay at the Cardinals' Spring Training complex and get plenty of at-bats -- perhaps one an inning -- in a Minor League game.
"He's going to stay there and get as many at-bats as he wants, however he wants to do it," Matheny said.
Wigginton's plate appearances have been few and far between in Grapefruit League play lately for a few reasons: the return of Allen Craig and David Freese and the phasing out of the designated hitter as the regular season approaches.
Wigginton only made one trip to the plate this week, on Thursday, and it turned into a double play. It's been that kind of spring for him.
"He's had some good at-bats where he's hit the ball hard, just not the results," Matheny said. "That wears on anybody -- I don't care how many springs you've been through -- if you just don't see the hits falling in, especially a guy on a new team who wants to make an impression."
Adam Berry is a reporter for MLB.com. Follow him on Twitter at @adamdberry. MLB.com reporter Jenifer Langosch contributed to this report. This story was not subject to the approval of Major League Baseball or its clubs.