Matheny experimenting with leadoff spot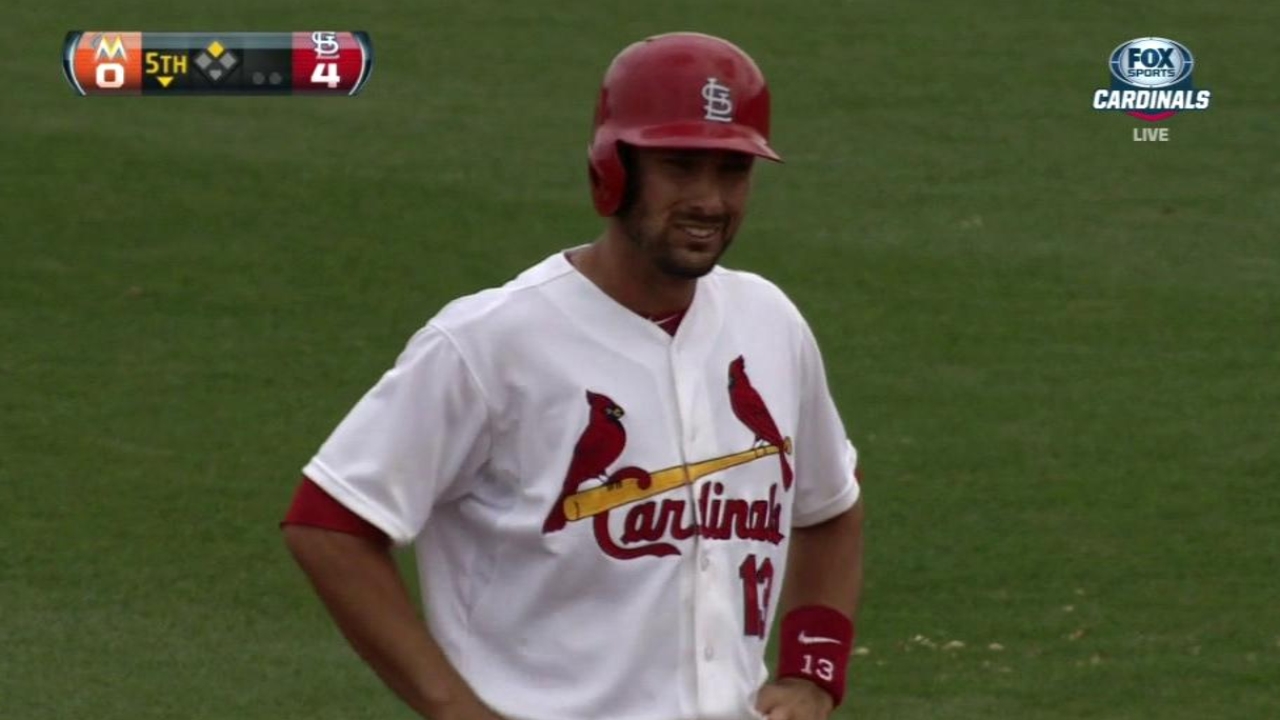 KISSIMMEE, Fla. -- Cardinals manager Mike Matheny slotted Matt Carpenter in the leadoff spot for Friday's game against the Astros, a different look atop the order that the Cardinals could experiment with when the regular season rolls around.
Carpenter brings an obvious ability to get on base -- he posted a .365 on-base percentage in the Majors and a .409 OBP in the Minors last season -- for a team that doesn't have many leadoff options outside of center fielder Jon Jay, who batted second Friday.
"I just think that's something that could potentially come up during the season," Matheny said, adding that he'd like to put players in situations they could encounter during the regular season so it's not "foreign" to them at that point.
Matheny said Jay could be an interesting option as a No. 2 hitter given his speed and his ability to move runners over, pointing to the number of times Rafael Furcal would get on base, take second on a bunt from Jay and quickly score.
"Next thing you know, we're sitting 1-nothing in the first. It happened a lot in the beginning of the season, and that was a pretty good recipe for success when you could hit them right in the first," Matheny said. "But Jon also plays the game. He knows how to get guys over, and he takes a lot of pride in that. But in general, I think he could bat anywhere in our order, whether it be first or anywhere else."
Matheny attributed Jay's struggles at the plate this spring -- he is hitting just .208 -- to shifts in Jay's mechanics. Matheny said Jay has been trying to shorten his swing somewhat, and that's been Jay's focus more so than putting up strong Spring Training numbers.
"That's usually a bad way to go about getting results, but we're not so much focused on results as much as the things we need to work on," Matheny said. "This [lineup] isn't necessarily a knock on him as much as just getting Carpenter to that first spot to see how it works."
Adam Berry is a reporter for MLB.com. Follow him on Twitter at @adamdberry. MLB.com reporter Jenifer Langosch contributed to this report. This story was not subject to the approval of Major League Baseball or its clubs.