Shaky third inning plagues Lynn's outing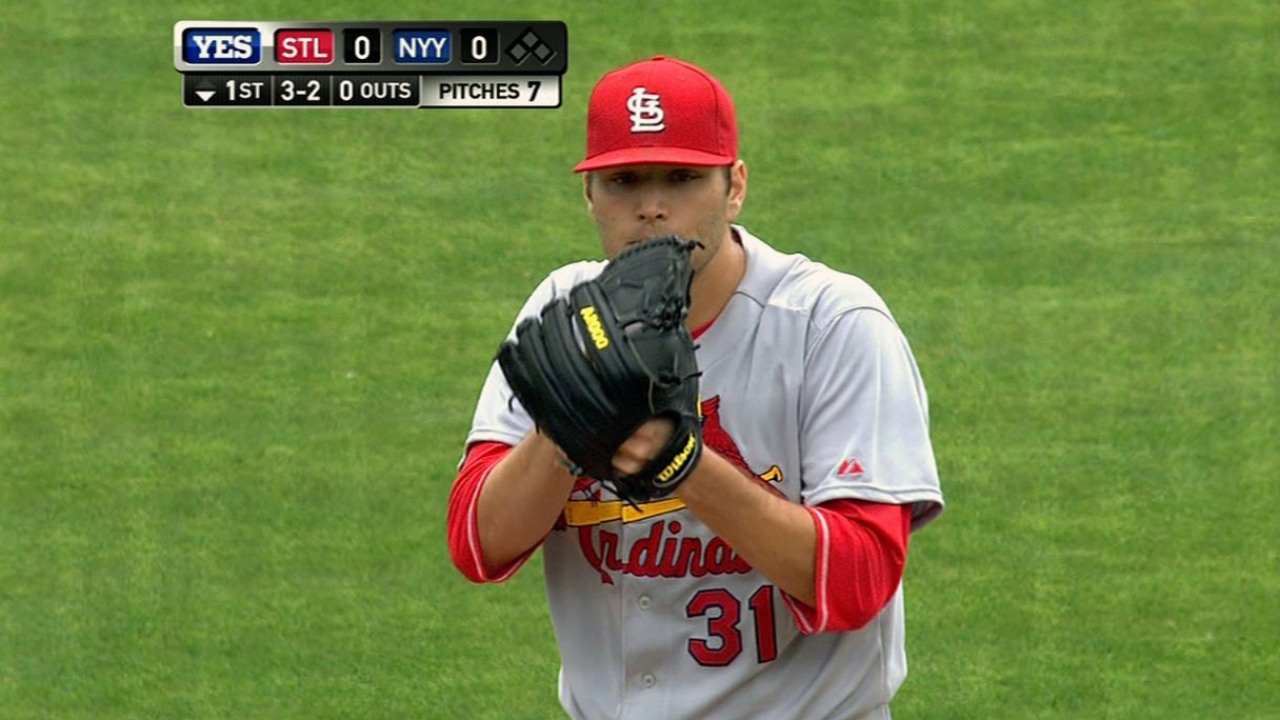 JUPITER, Fla. -- Right-hander Lance Lynn allowed five runs on nine hits over 3 2/3 innings during his fourth start of the spring Sunday afternoon in a 6-0 loss to the Marlins at Roger Dean Stadium.
The 25-year-old threw 84 pitches (59 strikes) in his first outing since last Monday, when he gave up just one run on two hits over four innings to the Yankees.
"It was just one of those days where everything that was put in play was a hit," said Lynn, who walked two batters and struck out another. "When I jammed a guy, it was a hit. When I threw a bad pitch, it was a hit. It was just part of it, this time of the year."
Lynn, who continues to work out mechanics in his stride, left a few breaking balls up that Miami hitters took advantage of. He aims to correct that over his final two starts before the regular season.
During a 33-pitch, three-run third inning, eight batters came to the plate. Following Casey Kotchman's RBI single to left, pitching coach Derek Lilliquist and catcher J.R. Towles met Lynn at the mound. Rob Brantly chased Lynn in the fourth with his third RBI single in as many at-bats.
Cardinals manager Mike Matheny said he saw a different tempo and life on Lynn's pitches, especially the way the ball came out of his hand. After an outing such as the one Sunday, Matheny emphasized looking at more than just the results.
"I think every time he gets out there he gets closer," Matheny said. "The timing's going to be perfect where he rolls into the season ready to go and feeling really good."
Christina De Nicola is a contributor to MLB.com. This story was not subject to the approval of Major League Baseball or its clubs.