Boggs returns from Classic seeking regular work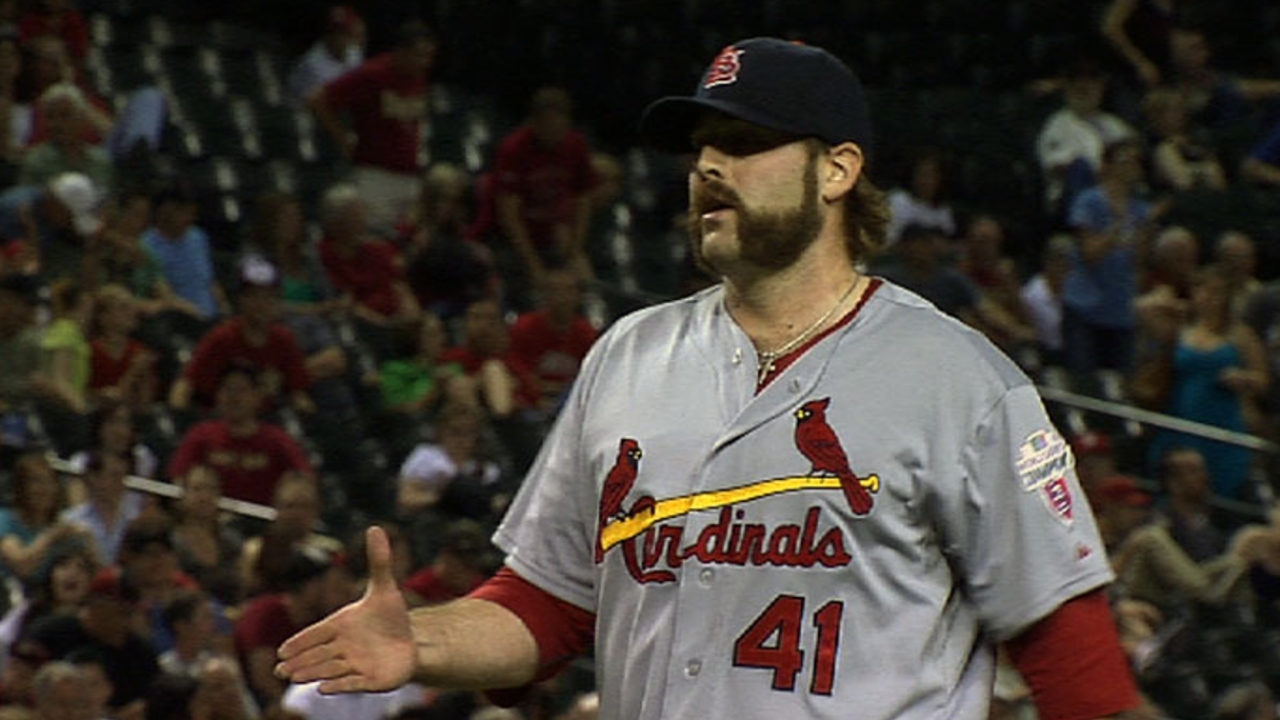 JUPITER, Fla. -- Right-hander Mitchell Boggs returned to Cardinals camp Saturday following his stint with Team USA, which was eliminated from the World Baseball Classic on Friday at Marlins Park.
St. Louis manager Mike Matheny said he's anxious to get Boggs some work in a game situation after he pitched only 1 1/3 innings for Team USA, but it would not be before Sunday's game against the Marlins at Roger Dean Stadium.
"There's a good chance it will be soon, [but] not today," Matheny said before Saturday's game against the Tigers. "We'll try to get him in as soon as possible, especially since he hasn't had much work."
Boggs said he enjoyed the two-week experience in the Classic despite seeing limited action, but was excited to return to Cardinals camp.
"It was something I was honored to be a part of," Boggs said. "Probably didn't get a chance to pitch as much as you would like if you're in camp, but we all knew that, we all signed up for that. It's an experience I'll remember forever."
Boggs said he has no reason to believe he won't be ready by Opening Day despite not getting the regular work he would have with the Cardinals the past two weeks.
"My arm feels great, my stuff is good," Boggs said. "I figure I'll be in the game [Sunday]."
Matheny is confident Boggs will be ready to pitch in a game situation soon.
"He had two strong sides in between [his Classic outings], so we feel good about him throwing," Matheny said. "He feels well-rested, but he's ready to get out there and pitch in game situations for sure. We'll restructure as we need to. We've got to get guys in when we can get them. We're getting to that point in spring where it's just tough getting guys the work they need. I mean, we pulled [Adam Wainwright] out early [Friday] just to get some other guys the work. We got out of it what we needed to, but it's going to get tougher as these guys get stretched out."
Steve Dorsey is a contributor to MLB.com. This story was not subject to the approval of Major League Baseball or its clubs.