Boggs embraces chance to play in Classic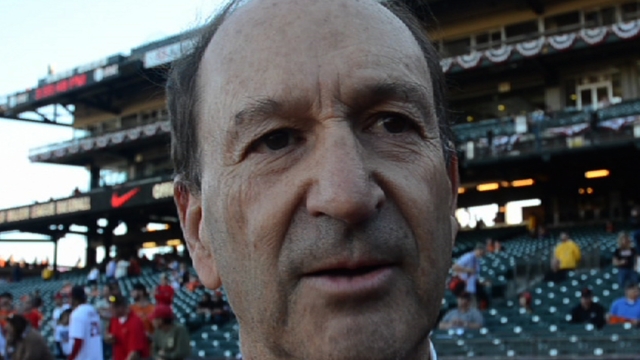 ST. LOUIS -- For those who have downplayed the significance of the World Baseball Classic, a once-every-four-years, 16-team international tournament, Mitchell Boggs would like to offer a counter opinion.
"It is a big deal to me," said Boggs, who was officially named to Team USA's roster last week. "A lot of guys don't want to play in this thing. I do. I'm going to take advantage of it and enjoy it and hopefully be a part of a team that enjoys it."
Aside from representing his country, Boggs is giddy about the chance to pitch for one of his childhood heroes. Greg Maddux -- who spent 11 of his 23 Major League seasons pitching in Atlanta, about two hours from Boggs' home -- is set to be the U.S. pitching coach.
"That was the guy to me, other than Chipper [Jones]," Boggs said. "Maddux was the man. I'm absolutely going to take advantage of being around Greg Maddux. I know his style was probably a little different than what I try to do, but at the same time, that guy is one of the best to ever step on the rubber. I'll absolutely enjoy that."
Dale Murphy, another Braves great, is also on the coaching staff.
Boggs could be absent from Cardinals Spring Training for several weeks, should Team USA advance deep into the Classic. He has the luxury to be away, though, because of job security. For the first time in his career, Boggs prepares to enter the season with a defined role on the Major League team.
"Even when I leave, my focus is going to be on getting myself ready to pitch in April through September and October," Boggs said. "I want to go be a part of Team USA and win that thing. At the same time, I know where my most important business is, and that's with the Cardinals."