Miller packs on pounds; Westbrook keeps them off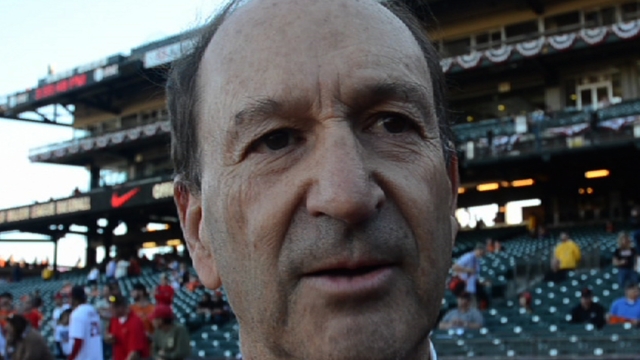 ST. LOUIS -- Scale readings have been at the center of the offseason for both Jake Westbrook and Shelby Miller, though the pitchers have been looking for those numbers to go in different directions.
Miller tailored his offseason work a year ago so that he'd lose weight. But what he learned after reporting to Spring Training weighing 204 pounds was that the loss in weight translated to a loss in strength. That body composition was cited by some within the organization for contributing to Miller's early-season struggles.
"I was trying to have a beach body, I guess. I don't know what I was thinking," Miller said of his previous offseason plan. "I'd work out really hard and then I wouldn't really eat -- I'd drink a protein shake and eat a salad. I thought that would be good for me."
Miller has eaten whatever he's wanted to this offseason and currently checks in at his target weight: 223 pounds.
"That was my goal -- to put on weight -- and just try to get bigger and stronger and have a good spring," said Miller, who will compete for a Major League roster spot this spring. "I didn't have a starting pitcher's body last year. That's what I'm trying to get back to."
Westbrook, on the other hand, is mirroring the workout regimen he adopted last year. That includes an exercise and diet program, which help him shed about 20 pounds.
"It worked out so well last year that I thought I would just do it again," Westbrook said. "I ended up gaining a little of that weight back last year. That's kind of my goal this year to make that not happen and keep the same routine throughout the year. That's my goal."