Hockey workouts energize veteran Carpenter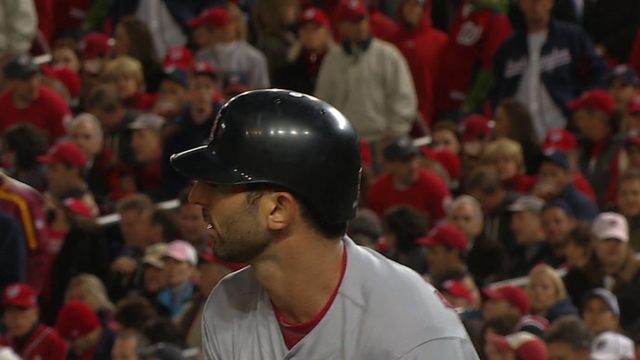 ST. LOUIS -- A former standout high school hockey player, Chris Carpenter took to the ice regularly this winter for skating scrimmages with members of the St. Louis Blues, who, after a lengthy lockout, began their season Saturday night.
Carpenter, an all-state hockey selection in New Hampshire during his last three seasons in high school, has been a guest of the Blues before. The National Hockey League's work stoppage this offseason, though, allowed for more regular opportunities for Carpenter to lace up.
"It was a lot of fun," said Carpenter, who lives in St. Louis year-round. "I thank those guys for allowing me to do that. It was a dream come true. ... To get to know those guys and just be involved in skating two or three times a week, the exercise you get is phenomenal. You don't realize it but after an hour and a half of practice with those guys how good of shape you get in. To have fun and continue to exercise and to be able to spend time with those guys was fun, no question."
Carpenter began his Saturday with an extended appearance at the Cardinals' Winter Warm-Up. He was one of several members of the Cardinals' organization who planned to attend the Blues' season opener down the road later that night.
"I'm glad," he said, "to see them back."