Furcal on track for unrestricted Spring Training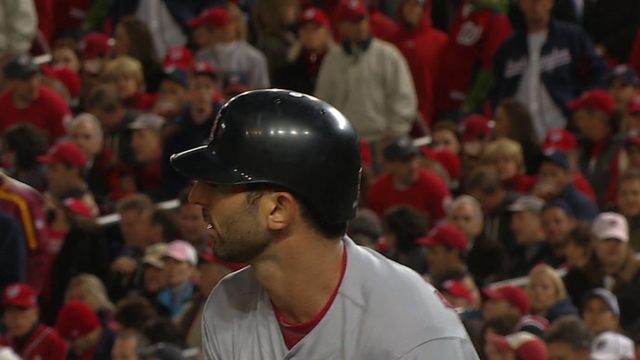 ST. LOUIS -- The Cardinals, having received only encouraging reports about the status of Rafael Furcal, expect the shortstop to be uninhibited by his elbow when Spring Training opens next month.
Furcal, shut down when he tore the ulnar collateral ligament in his right elbow last August, has been in contact with the Cardinals throughout his rehabilitation work all offseason. The club's confidence in Furcal's ability to return without issue is perhaps best reflected through the team's decision not to acquire another starting shortstop this winter.
General manager John Mozeliak said Saturday that the organization still has its pulse on the middle-infield market, in case there is a need to act closer to Opening Day. If Furcal is healthy, however, the Cardinals will likely utilize Pete Kozma as depth behind him. Daniel Descalso could also slide to short should something happen that causes Furcal to be out for a substantial period of time.
"We have to have contingency plans," Mozeliak said. "Between now and Opening Day, if we feel like we still need to address the middle infield, we'll still consider it. We haven't turned off any of our exploration on that either. We're still open to that. We're still looking at things. As we move closer to Jupiter, [Fla.,] we'll continue to try and find ways to improve this team."
As one of the few Cardinals players not scheduled to attend this year's Winter Warm-Up, Furcal was not available to provide his own update on the status of his elbow.
Manager Mike Matheny has already indicated that he intends to be more proactive in resting Furcal during the regular season, hopeful that extra time off will protect Furcal's durability. It's likely that Furcal will have a modified Spring Training schedule, too, so as to ensure that he doesn't push his elbow too hard, too quickly.