Cards confident in Descalso at second base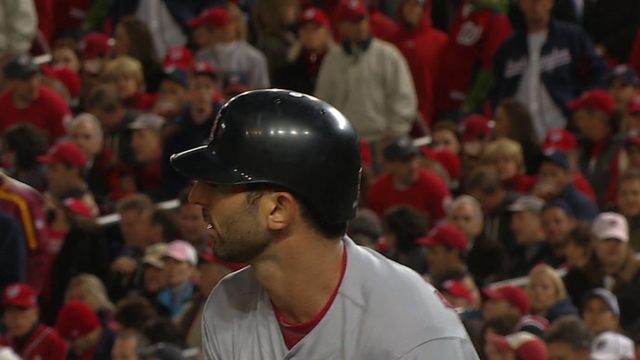 ST. LOUIS -- General manager John Mozeliak reiterated Saturday that Daniel Descalso remains the favorite to win the team's starting job at second base, declaring it as Descalso's "job to lose" during Spring Training.
Descalso ended the year as the team's everyday second baseman, though it was not a given that he'd be back as the starter at the position in 2013. But the Cardinals' decision not to add a middle infielder this winter and to trade Skip Schumaker leaves Descalso as the club's most experienced option at second.
"I'm very comfortable with what Descalso's done there," Mozeliak said. "If you see an uptick in his offense, then he's an ideal contributor because I think defensively he's done a real good job."
The wild card in the competition, though, will be Matt Carpenter, who has spent the offseason aggressively drilling himself at second base, a position he played sparingly for the first time in 2012. Admitting that the club doesn't "really know what Carpenter is going to look like," Mozeliak noted that the club is remaining open-minded about the possibility Carpenter could make a push for playing time at second base.
Second baseman Kolten Wong, the team's first-round pick from the 2011 First-Year Player Draft, will take part in Major League camp again, though it's unlikely that he'll make the jump from Double-A to the Cardinals' Opening Day roster. As for Pete Kozma and Ryan Jackson, the Cardinals continue to view both as potential utility players who could back up at either middle-infield position.