Inbox: How will Maddux impact pitching staff?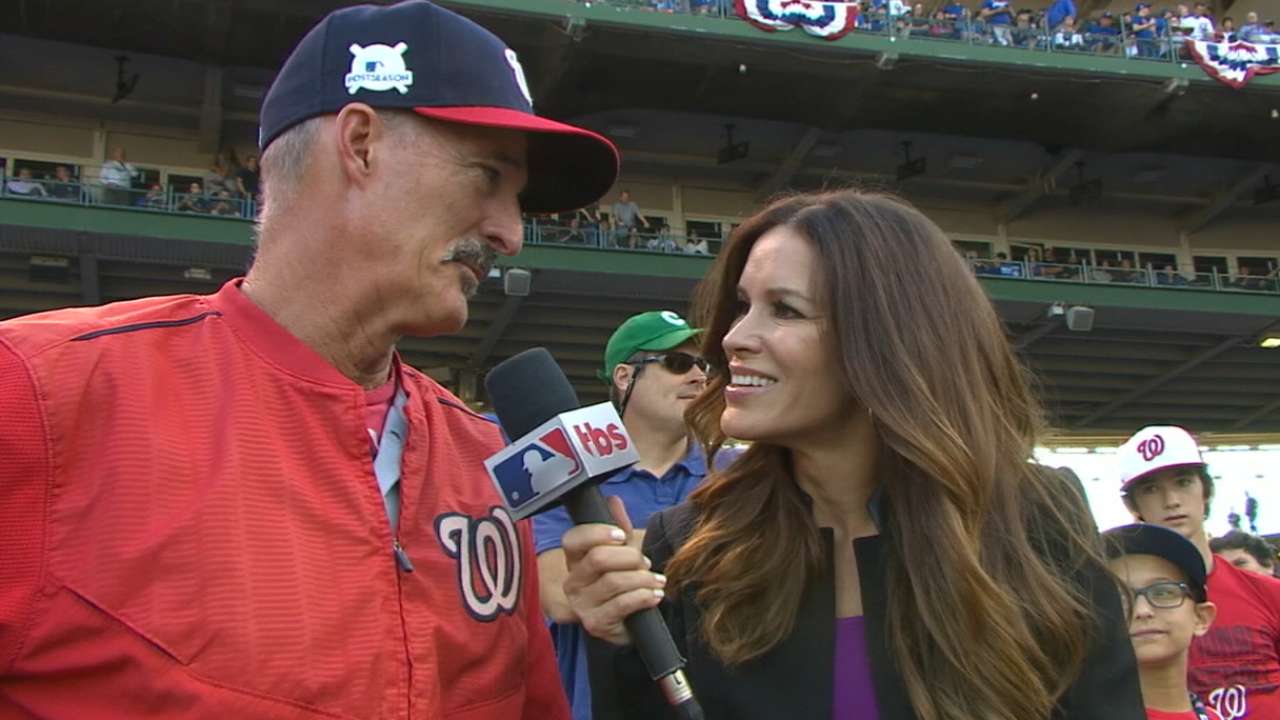 ST. LOUIS -- With the Hot Stove season now simmering, let's take a dive into another batch of reader questions. Keep in mind that I will be publishing these Inbox features regularly throughout the offseason, so feel free to submit questions as news develops and the Cardinals' roster begins to take shape.
With the hiring of Mike Maddux, how do you see his influence on the pitching staff in 2018? What qualities does he bring to the team that Derek Lilliquist didn't?
-- Morris W., Pleasant Grove, Ala.
We'll be able to better understand the impact and differences once Maddux gets his fingerprints on the staff, but his credibility is affirmed by talking to the many pitchers who have worked with him in other organizations. The Cardinals were drawn not only to Maddux's demeanor, but also his message. He has shown a willingness to blend old coaching methods with new-age data. That desire to find a pitching coach more willing to incorporate advanced metrics into his work was a priority, and Lilliquist's hesitancy to do so at times was one of the reasons why the Cardinals did not consider him the right fit.
• Submit a question to the Cardinals Inbox
Furthermore, the dynamic between Lilliquist and manager Mike Matheny was no longer working optimally. The Cardinals believe Maddux will be a strong and trusted voice alongside Matheny, and that his insight will help the Cardinals' manager make more informed in-game decisions. Maddux is known to be meticulous in his preparation and humorous in his delivery. Both could be refreshing changes for the pitchers he will now assist.
Do you think it is just a coincidence that the Cards hired Mike Maddux as a pitching coach and that he coached free-agent Yu Darvish in Texas? Do you think they might try to sign Yu?
-- Rollie H., Bartonville, Ill.
Yes to the first question there. The decision to hire Maddux was not in any way an attempt for the Cardinals to position themselves for a run at Darvish. Their interest in Maddux was built from their belief that he was the best man for the job. While the Cardinals will explore the starting pitching market, Darvish isn't expected to be a target. He's arguably the best free-agent starter available, and the contract he'll command will reflect that.
For a club hesitant to engage in long-term talks with Lance Lynn (who is eight months younger than Darvish), it doesn't make sense that they would pivot to the 31-year-old right-hander. It's more likely that the Cardinals will look at pitchers who fall in the middle tier of the free-agent market.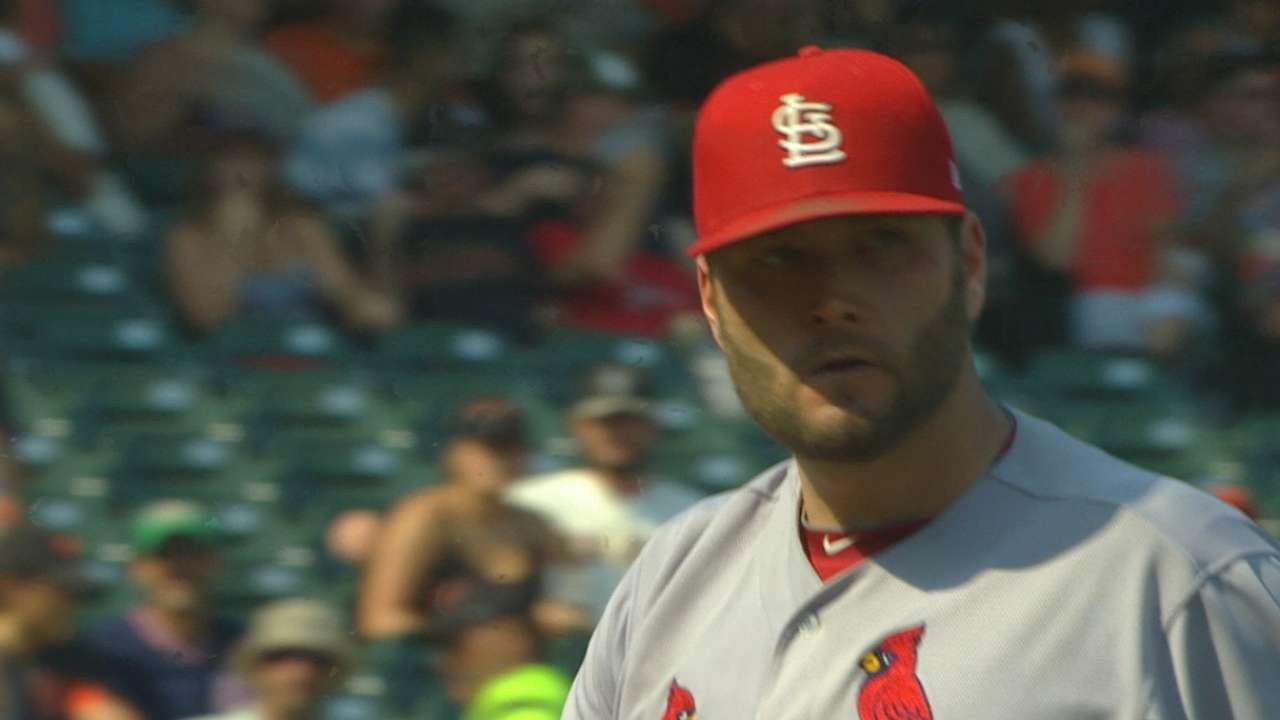 Wouldn't it make sense to offer Lynn the qualifying offer and actually hope that he takes it? It'd be nice to have him another year (at least)!
-- Britt C., Tupelo, Miss.
Well, the Cardinals did extend that qualifying offer, which for 2018 is worth $17.4 million. And sure, they'd be fine if he accepted it. In fact, general manager Michael Girsch told me on Monday that it would be a "great" development if Lynn did. Not only would the Cardinals be adding a reliable arm back into their rotation, but they'd be doing so without the long-term commitment they're so hesitant to make with Lynn.
That being said, no one expects Lynn to take the offer. He'll explore his value on the open market and pursue a long-term deal. The Cardinals will take the compensatory Draft pick and move on.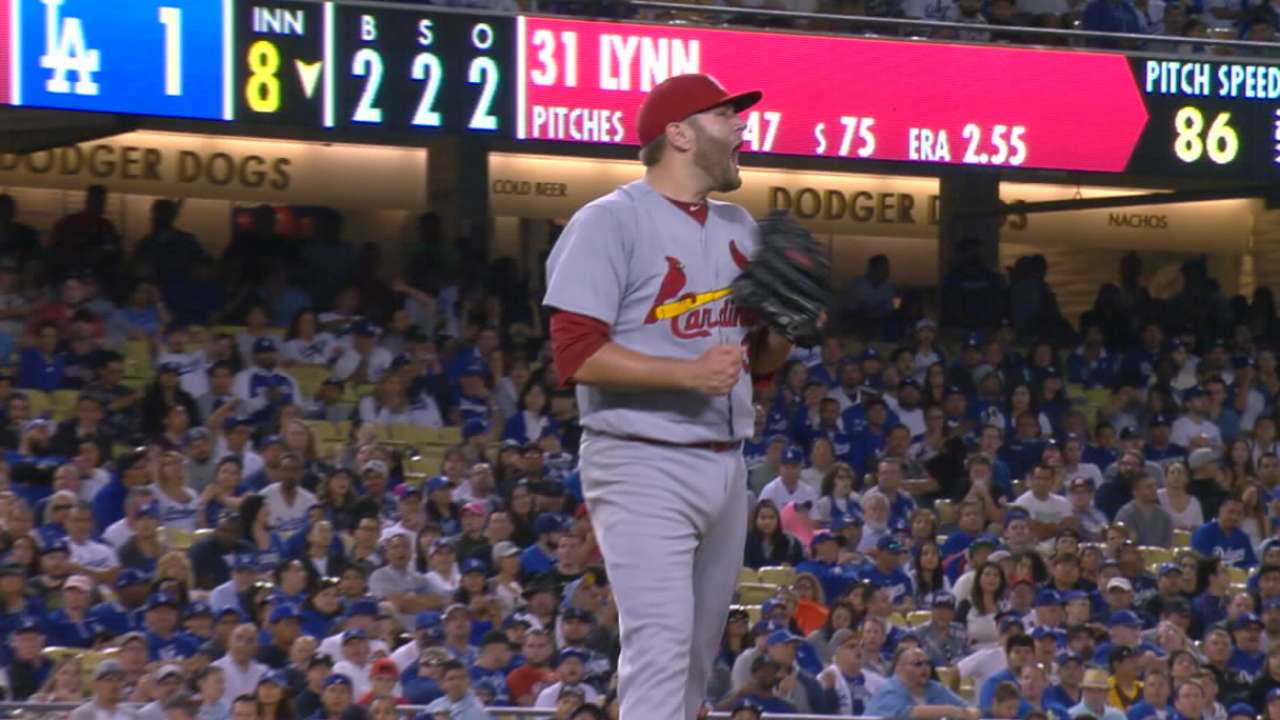 Since the Cardinals released Trevor Rosenthal, I'm curious how his Tommy John recovery will go now. Assuming team doctors monitored him before, now will he be on his own for follow-ups and such since he's a free agent?
-- Meghan D., Beaverton, Ore.
Rosenthal had been rehabbing with the Cardinals' medical staff in St. Louis, and that does end now that he is no longer a member of the organization. Free-agent players who are rehabbing typically work with their agents (in this case, Scott Boras) to find a new location for that rehab work and the necessary support staff. Dr. Neal ElAttrache, who performed the surgery, will also provide input throughout the recovery process.
And, of course, once Rosenthal signs with another club, that organization will then take over his medical care.
If the Cardinals were to acquire an outfielder such as Giancarlo Stanton, would they entertain moving Stephen Piscotty to first base?
-- Josh H., Jerseyville, Ill.
I have not heard first base being tossed about as a potential landing spot for Piscotty, though I guess anything is possible depending on what other players might be moved this offseason. That being said, it doesn't seem a likely fit. More important than specific positioning, Piscotty has to prove that he can again offer the sort of offensive production worthy of an everyday spot in the lineup. To assume that he'd leap over Matt Carpenter and Jose Martinez on the first-base depth chart would be premature.
If the Cardinals were to acquire an outfielder this winter, they'd likely trim their current outfield depth even more significantly. In that case, Piscotty could actually become even more vulnerable to being dealt.
Jenifer Langosch has covered the Cardinals for MLB.com since 2012, and previously covered the Pirates from 2007-11. Follow her on Twitter and Facebook. This story was not subject to the approval of Major League Baseball or its clubs.