Starters keeping Cardinals in games
After sweep, Matheny lauds rotation's consistency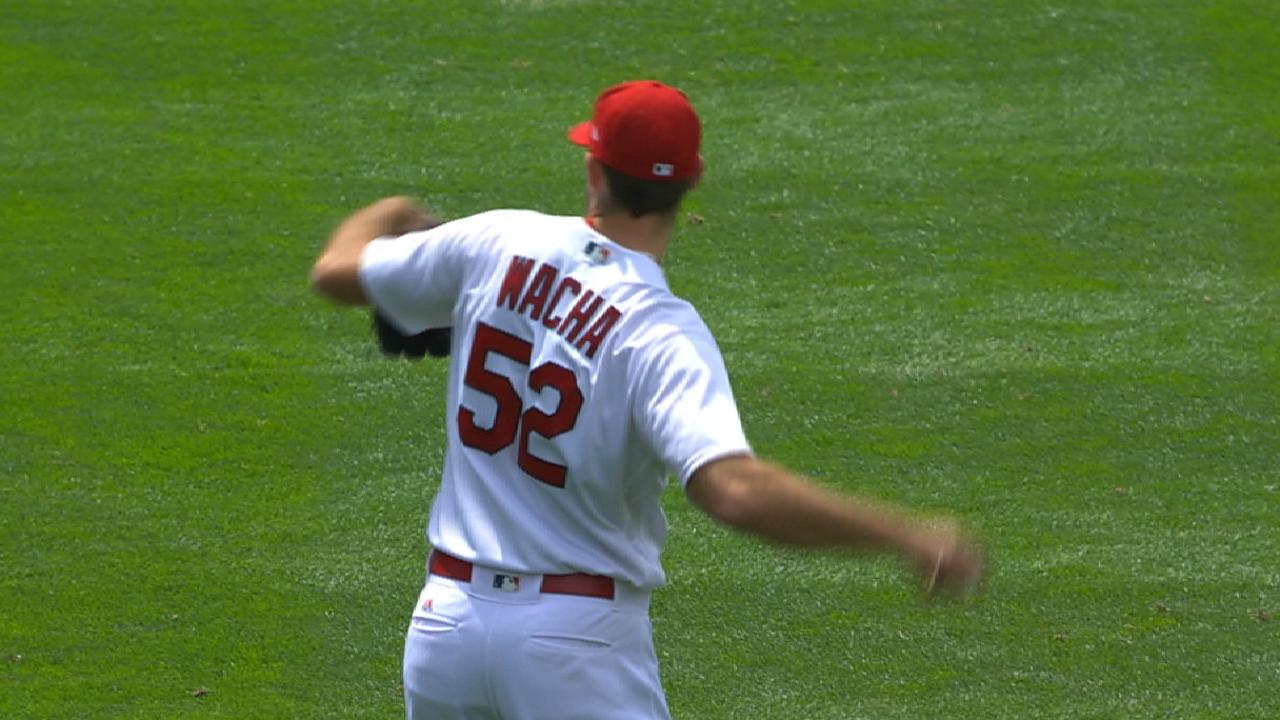 ST. LOUIS -- The eighth question lobbed at manager Mike Matheny following the Cardinals' third successive 2-1 win over the Pirates was related to the contributions of the rotation, to which Matheny quipped: "That's probably where we should start this thing every day."
Indeed, the rotation was the foundation on which all of these one-run wins was built, as it took three stingy starts to help the Cardinals rebound from a rough road trip with a sweep of a division rival. The Cardinals' starters in this series -- Lance Lynn, Mike Leake and Michael Wacha -- each pitched into the seventh and combined to allow two runs over 20 innings.
"To me, that's the starting pitching we have," Matheny said. "I want these guys demanding these kinds of outings from themselves and realizing that we are going to score more runs for them. Right now, it's scratch and claw to get whatever we can and make the most of it. It'll pay off if they keep doing what they're doing."
With several hitters still searching, the bullpen still settling and the defense seeking crisper play, the Cardinals' starting pitchers has been the steadiest group on this team so far. The rotation boasts the Majors' second-best ERA (3.15) and has completed quality starts in eight of 16 games.
"That's our goal every time we go out there, to give our team a chance to win," said Wacha, who scattered four hits and allowed one run over 6 2/3 innings on Wednesday. "Obviously whenever you're facing a guy like Gerrit Cole, he's not going to be giving up a lot of runs, so you try to be as stingy as possible out there. "
Wacha's deep outing was especially critical on Wednesday since the Cardinals were without late-inning relievers Brett Cecil and Seung Hwan Oh. Matheny wanted to stay away from both due to their recent workload.
Jenifer Langosch has covered the Cardinals for MLB.com since 2012, and previously covered the Pirates from 2007-11. Follow her on Twitter, like her Facebook page and listen to her podcast. This story was not subject to the approval of Major League Baseball or its clubs.