Mistakes leaving Cardinals in 'a little rut'
NEW YORK -- Though playing in an unfamiliar setting during their first visit to Yankee Stadium since 2003, the Cardinals were undone Friday by some frustratingly familiar occurrences.
A defensive play not made, a shortage of situational hitting and a pair of up-in-the-zone mistakes by Michael Wacha left St. Louis with a 4-3 loss to the Yankees that extended the club's early-season scuffle. The Cardinals, who fell to 3-7, haven't tidied up their play following a fundamentally-flawed 2016, which was a focus during the offseason and Spring Training.
"Mistakes hurt us right now," manager Mike Matheny said. "You go through parts of the season where every mistake seems to be very crucial and every missed opportunity seems to be the one. … Just put it all together. We haven't really done that yet."
The Yankees scored the decisive run on a play sparked by the Cardinals. In the bottom of the fifth, Jacoby Ellsbury stopped at third base after a double by Chase Headley to right. But then, Ellsbury saw Kolten Wong's relay throw home skip past catcher Yadier Molina to the backstop. Ellsbury scored to put the Yankees ahead, 4-2.
With his back to home plate, Wong assumed the speedy Ellsbury was going to test him at home. In hindsight, had Wong held the ball, Ellsbury would have stayed put.
"Those are the types of things that win games," Headley said of Ellsbury's hustle. "A really good play for him to be able to score right there."
Wacha followed the play with consecutive strikeouts to end the inning.
"It's definitely still early on in the season, but it seems like we're right there in a lot of these games," Wacha said. "It's about sticking with it and trusting it, and being able to execute in those certain situations."
Wong's error was the seventh committed by the Cardinals over their last five games -- during which they've won just once. In that span, they've allowed five unearned runs. The only National League teams to have given up more this season are the Braves and Nationals.
"We're just going through a little rut right now," Wong said. "Not hitting at the right time. Making errors. It just [stinks] that little things like my error and things like that kept [Wacha] from going a little further."
But the Cards' defense, which became an area of concern last season, hasn't been solely responsible for this stumbling start. The offense has yet to come together either.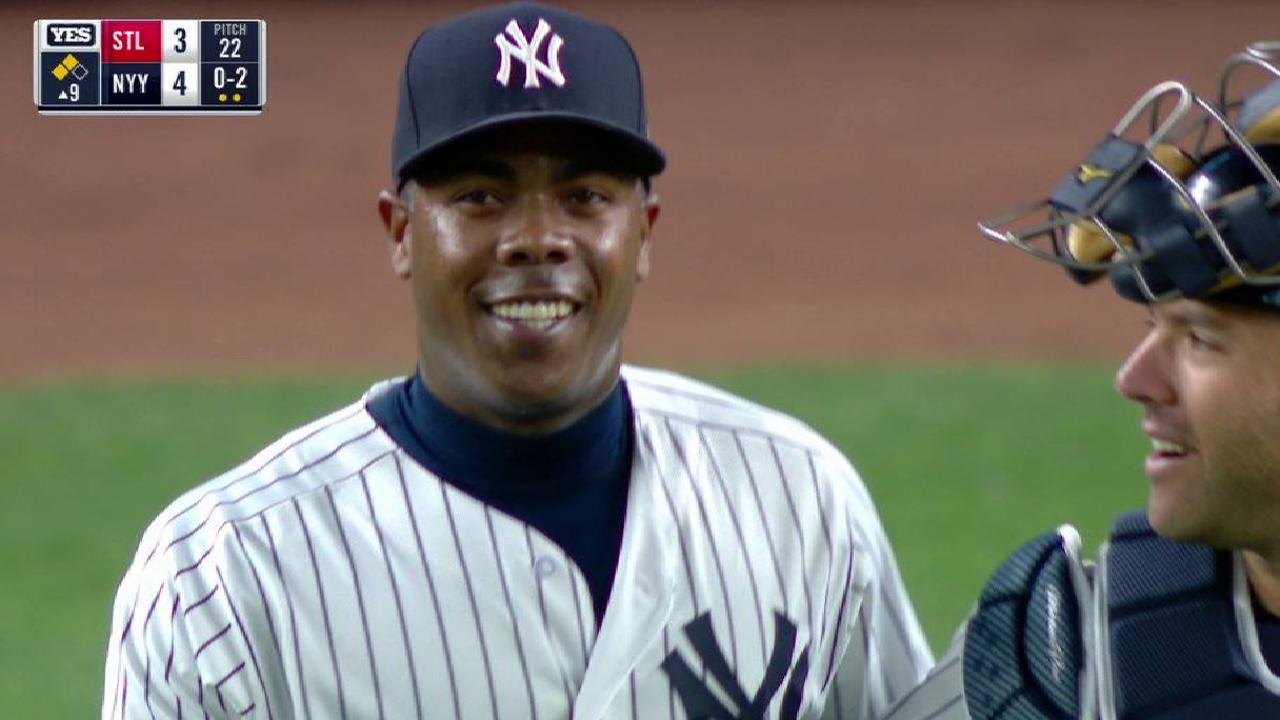 The Cardinals, whose slugging percentage with runners in scoring position (.338) ranked 11th in the NL entering Friday, went 1-for-4 with RISP. They twice had a chance to push a runner home from third in the seventh and couldn't. The potential tying run was stranded 90 feet away again in the ninth.
Two of those chances were for Dexter Fowler, who has started 6-for-40 with his new team.
"That's why you play 162 games and get 600 at-bats," Fowler said. "Obviously, [this is] not the way we want to start. But it's not how you start, it's how you finish."
Jenifer Langosch has covered the Cardinals for MLB.com since 2012, and previously covered the Pirates from 2007-11. Follow her on Twitter, like her Facebook page and listen to her podcast. This story was not subject to the approval of Major League Baseball or its clubs.