Waino, Cardinals take vet's tough start in stride
Right-hander 'very confident that things will be good' by Opening Day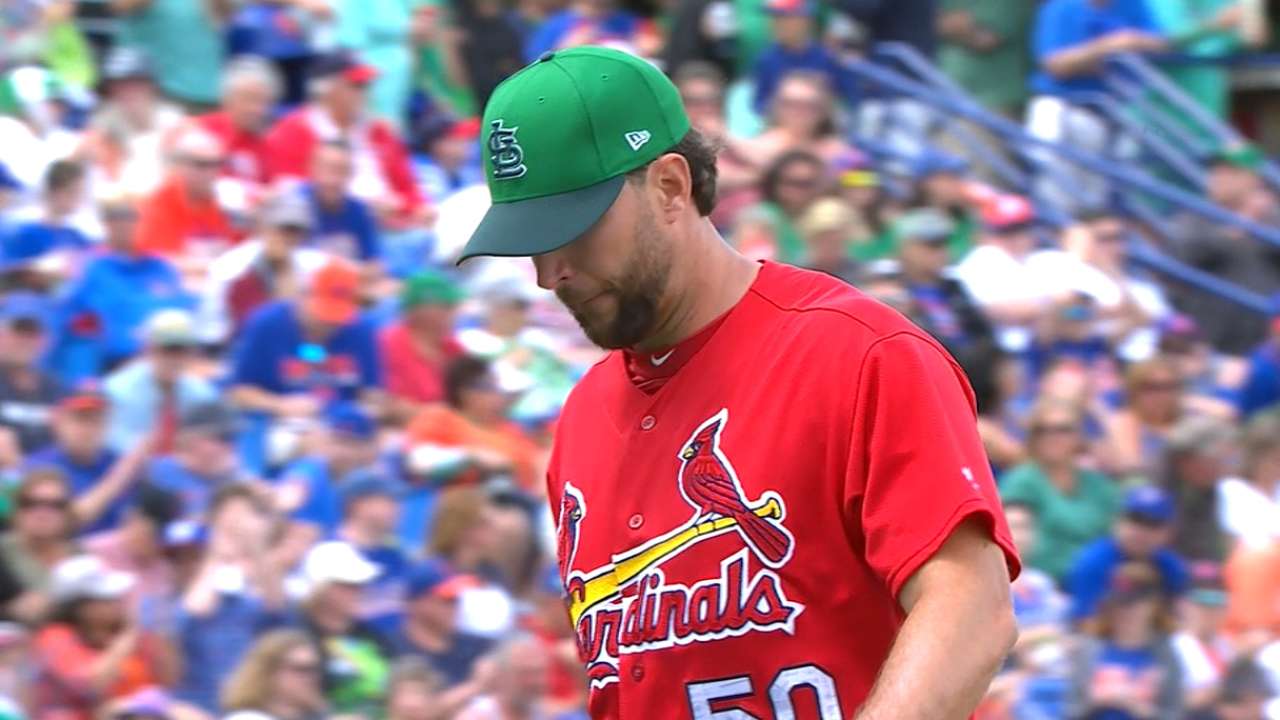 PORT ST. LUCIE, Fla. -- After Wilmer Flores rounded the bases celebrating a grand slam, Adam Wainwright walked off the mound, unable to finish two innings in a start he hoped would last five.
His final line on Friday was both ugly and uncharacteristic: 1 2/3 innings, 10 runs, seven hits, four walks, two wild pitches and not one strikeout. It took Wainwright 71 pitches to collect five outs in what would unravel into a 16-2 loss to the Mets.
So what did the veteran right-hander take away from it all?
"A beating," Wainwright answered, chuckling.
He found levity amid the damage because, of course, this is still Spring Training. Yes, Wainwright's Grapefruit League ERA shot up to 10.97, but he has two weeks remaining to get things back in order before the results really do matter.
• Spring Training: Info | Tickets | Schedule | Gear
"I'm very confident," Wainwright said afterward. "It's hard to look you in the eyes and say that after a 10-run game, but I'm very confident that things will be good. This is what Spring Training is for. Obviously, you don't want to go out there and give up 10 runs. But that's what we're here for."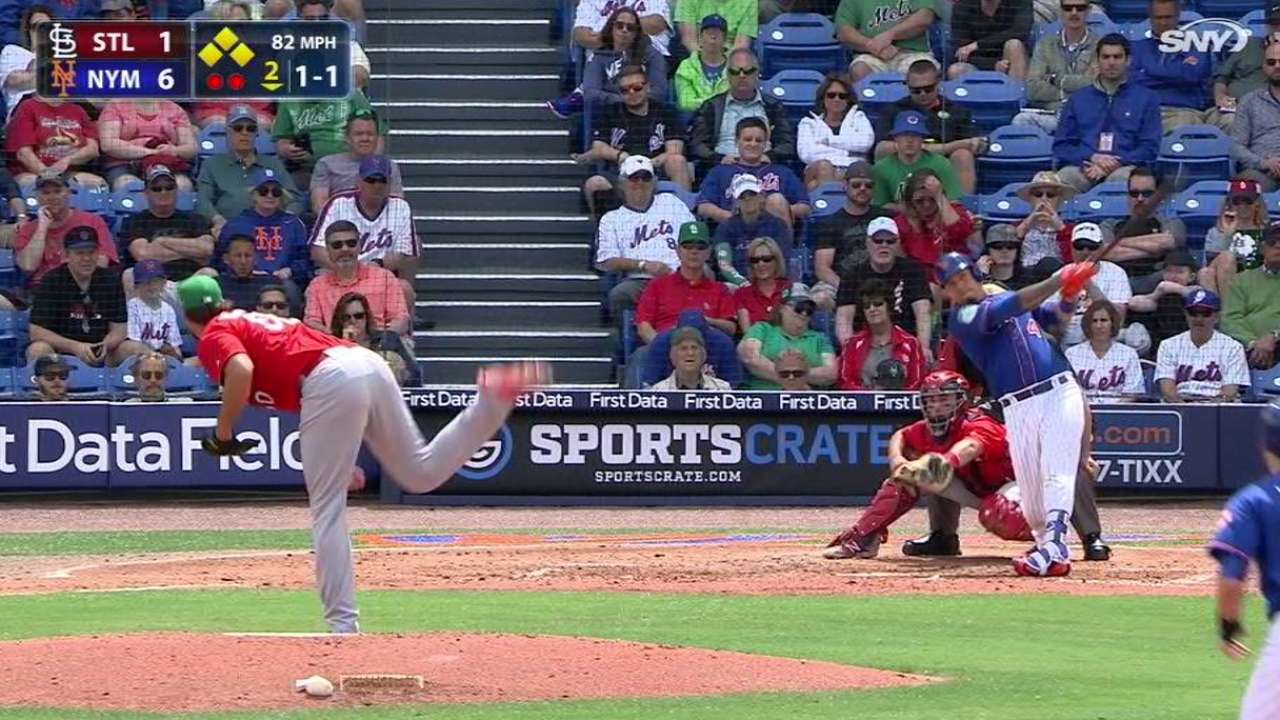 Trouble started immediately for Wainwright, who faced eight batters in a four-run, 33-pitch first inning. He labored with his fastball, struggling to find the pinpoint location and precise movement that typically comes so naturally. It led to long counts, a flurry of foul balls and left his off-speed offerings (in particular, the changeup) ineffective.
Wainwright guessed that there was something off with his hand placement, which would explain why the ball was moving more side-to-side than he would have liked.
"Today was a lot of barrels and a lot of walks and a lot of close pitches that were just off," he said. "I'll watch that game pretty intensely the next couple days before my side [session], and then I'll get on the mound and get some good work. I'm not discouraged, though, because where I've been throwing the ball and the way I've been throwing the ball, it's not very much different. I just have to make some minor adjustments."
He has two more Grapefruit League starts scheduled, during which he can make those necessary adjustments.
"I'm sure he takes [these sorts of outings] better than most do just because he's got a pretty good reservoir of games that happen like this and then he comes back out and gets back to where he was," manager Mike Matheny said. "I've been very happy with what he's been doing this spring. I like how it looks. I like the results, the changeup, the curveball. The fastball has been showing, too. Just one of them days."
Jenifer Langosch has covered the Cardinals for MLB.com since 2012, and previously covered the Pirates from 2007-11. Read her blog, follow her on Twitter, like her Facebook page and listen to her podcast. This story was not subject to the approval of Major League Baseball or its clubs.