Wainwright views clip on MLB.com, rediscovers curve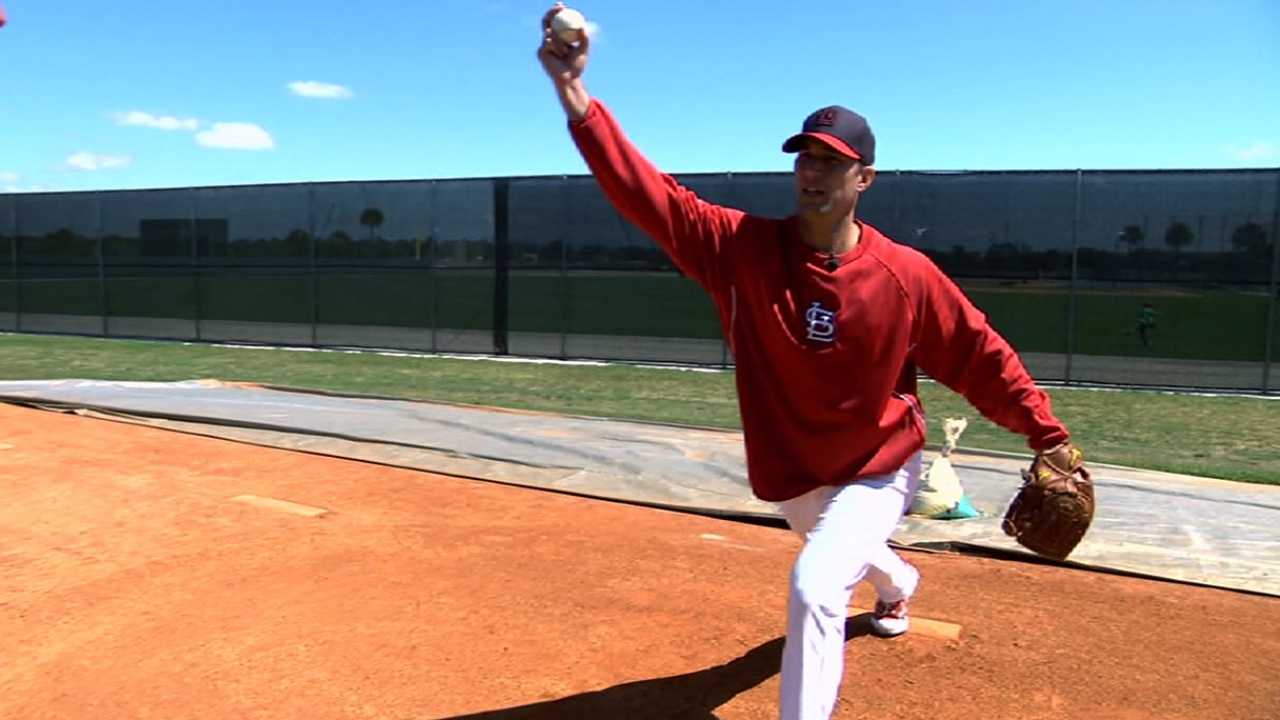 JUPITER, Fla. -- The revelation came about a week ago, as Adam Wainwright was sitting on the couch in his Spring Training home. Bothered by the lack of sharpness on his curveball, Wainwright cued up an MLB Network video in MLB.com archives and navigated to a curveball tutorial that featured, well, himself.
It had run as part of MLB Network's Diamond Demo series in 2013, a year in which Wainwright would eventually finish second in the National League Cy Young Award voting. With Al Leiter prompting, Wainwright talked about the grip, pressure and mechanics of throwing the perfect curve.
Now, watching the footage four years later, Wainwright had an epiphany. He paused the video, went to his bedroom, retrieved a baseball and asked his wife to stand about 10 feet away.
"I think I figured something out," he told her.
He flipped the ball her way.
"I went, 'Yeah!'" Wainwright said. "I knew right away."
Wainwright discovered that his grip had inadvertently changed after he returned from an Achilles injury in 2015. It wasn't until he watched his own how-to lesson that Wainwright realized a slight change in the placement of his fingers made a world of difference with the effectiveness of the pitch.
The excitement he felt that day was equaled on Thursday, when Wainwright had his first chance to challenge hitters with the rediscovered pitch.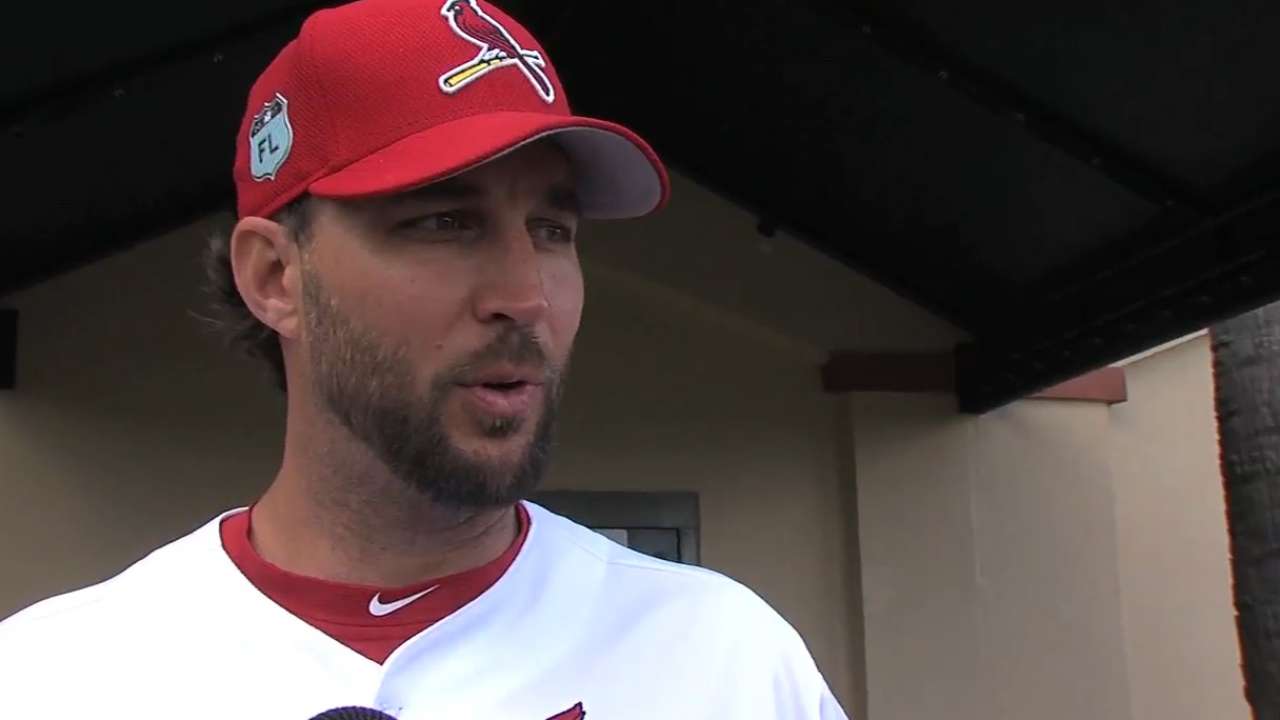 "Something looked different to me," manager Mike Matheny said afterward. "I saw more extension. That may also help explain the grip. … But, it's probably mostly that website video."
Wainwright estimated that he threw about eight curves -- "all good," he said -- in Thursday's 9-4 win against Atlanta. His final line was blemished by two home runs (both of which came off cutters), but Wainwright was all smiles afterward.
He was encouraged by the velocity on his fastball, which he's usually not throwing this hard so early in spring, as well as the feel for his changeup. He felt stronger, too. And then there was the reinforcement that his curve can again be as good as it once was.
"It's so great to have it back," Wainwright said. "It was missing for a while, but now we have it back and that's all that matters."
Jenifer Langosch has covered the Cardinals for MLB.com since 2012, and previously covered the Pirates from 2007-11. Read her blog, follow her on Twitter, like her Facebook page and listen to her podcast. This story was not subject to the approval of Major League Baseball or its clubs.