Selig to be honored at St. Louis Writers' Dinner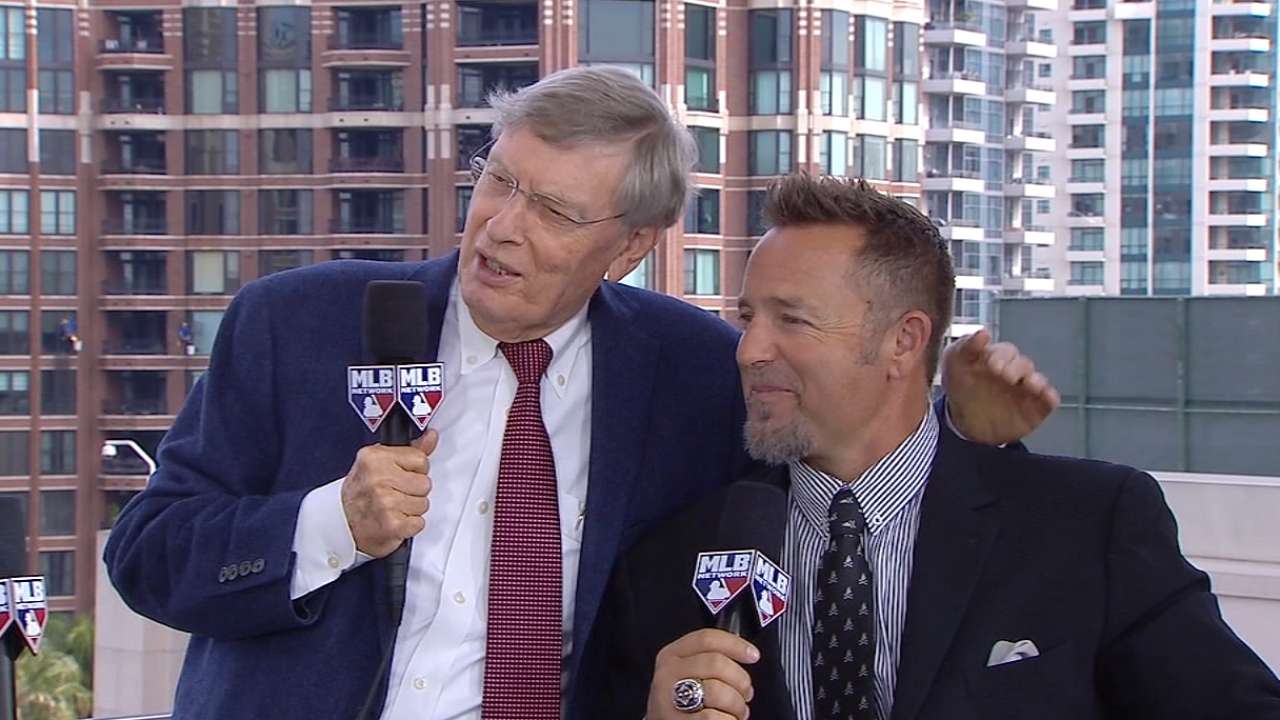 ST. LOUIS -- Major League Baseball's outgoing Commissioner, Bud Selig, will be recognized at the St. Louis Baseball Writers' Dinner next month as the recipient of the chapter's new and most prestigious honor, the Red Award. The award, named in honor of Red Schoendienst, who will begin his 70th consecutive season in a Cardinals uniform in 2015, was created to recognize someone for invaluable service to baseball.
Selig's acceptance of the award will cap an evening in which numerous members of the Cardinals' 1985 and 2014 clubs also will be honored. More than a dozen players from that '85 team have already confirmed plans to attend the event as part of a 30th anniversary celebration of that National League pennant-winning club.
More