Lackey gladly carries Cardinals against L.A.
Right-hander spins seven scoreless frames while striking out nine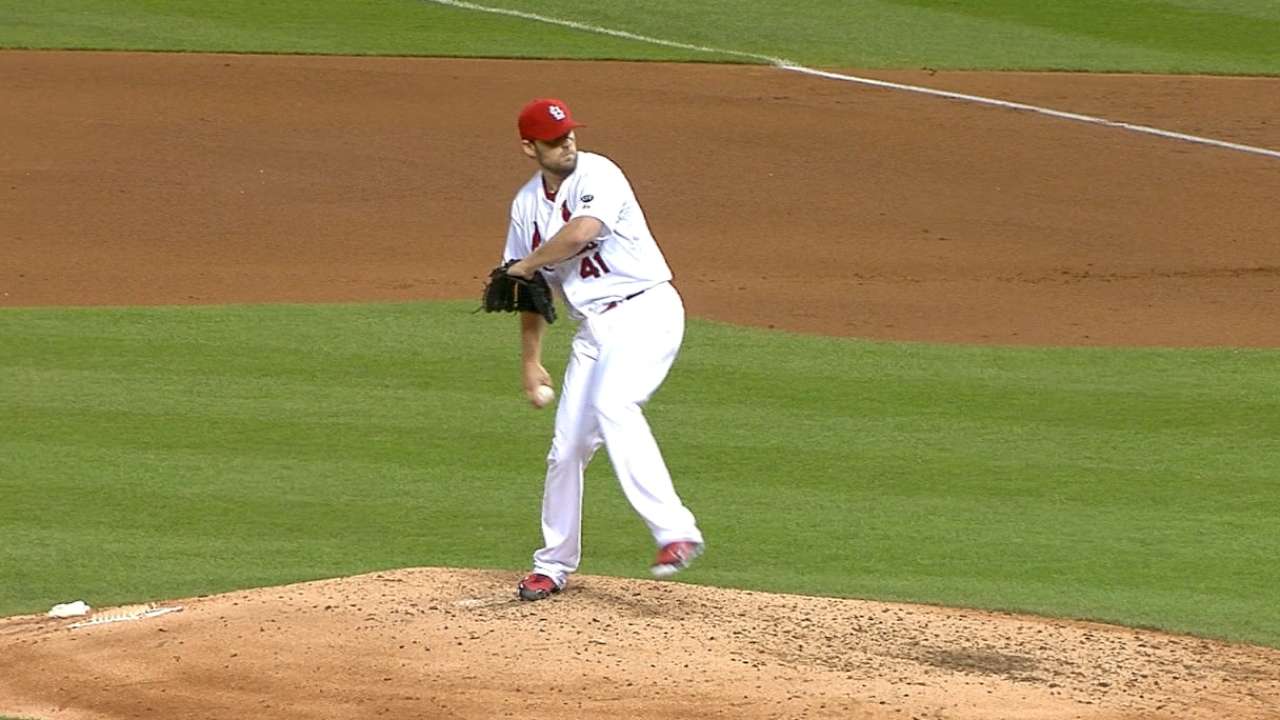 ST. LOUIS -- After having his last two starts shortened by circumstances out of his control, John Lackey gladly carried the Cardinals as deep as he could in Friday's series opener against the Dodgers.
Lackey threw the first seven innings of the Cardinals' fifth shutout, this one a 3-0 win to open a three-game series against the Dodgers. The outing lowered his season ERA to 2.83 and gives him a 1.83 ERA in 10 home starts since joining the Cardinals last season. Lackey allowed one or fewer runs in four of his six May starts, but this time he was also satisfied to leave knowing that his work was done.
More