Cards bounce back to knot NL WC race in rout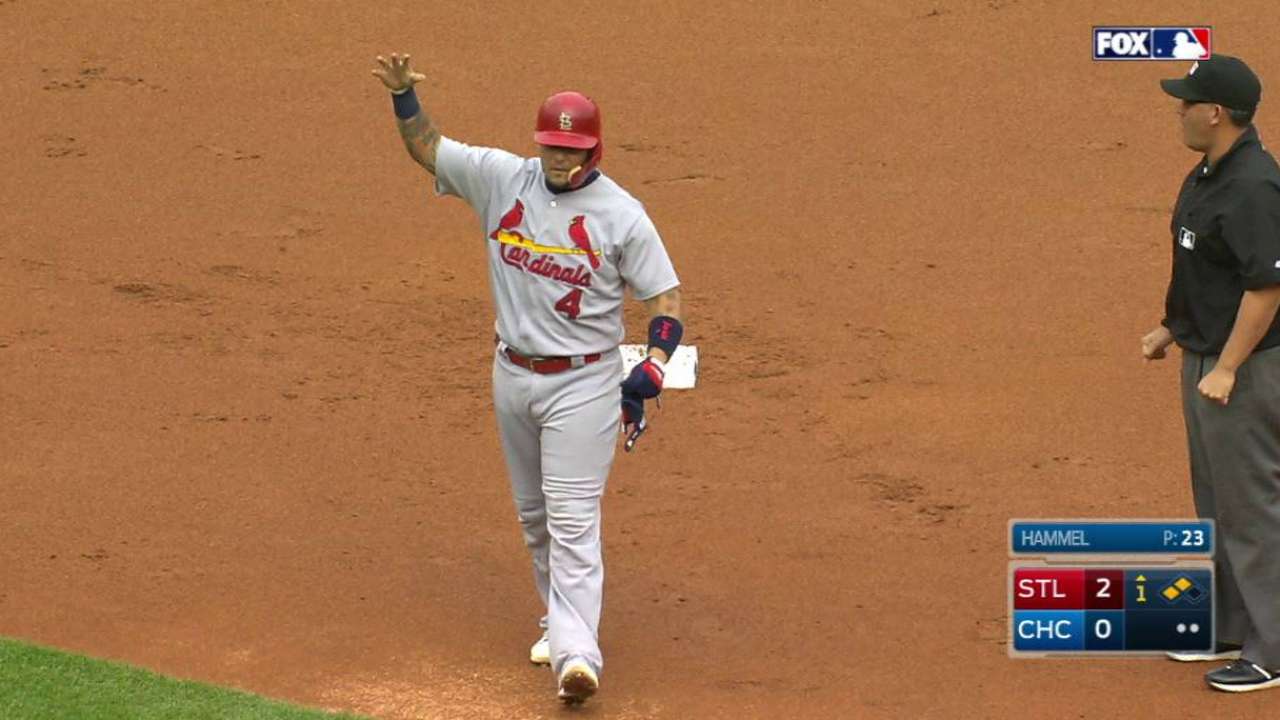 CHICAGO -- Just when the Cardinals needed a win to keep pace in the National League Wild Card race, it was Alex Reyes' turn to pitch. Stephen Piscotty smacked a solo home run and Yadier Molina drove in four runs to back Reyes and power the Cardinals to a 10-4 victory on Saturday at Wrigley Field over the Cubs and slow their drive for 100 wins.
"They're a really good hitting ballclub," Cubs manager Joe Maddon said of the Cardinals, who evened the season series at nine wins apiece with one game remaining. "They're very good offensively. They have a lot of veterans on the team. They're very formidable."
Continue Reading