Tuivailala optioned as Cards recall Socolovich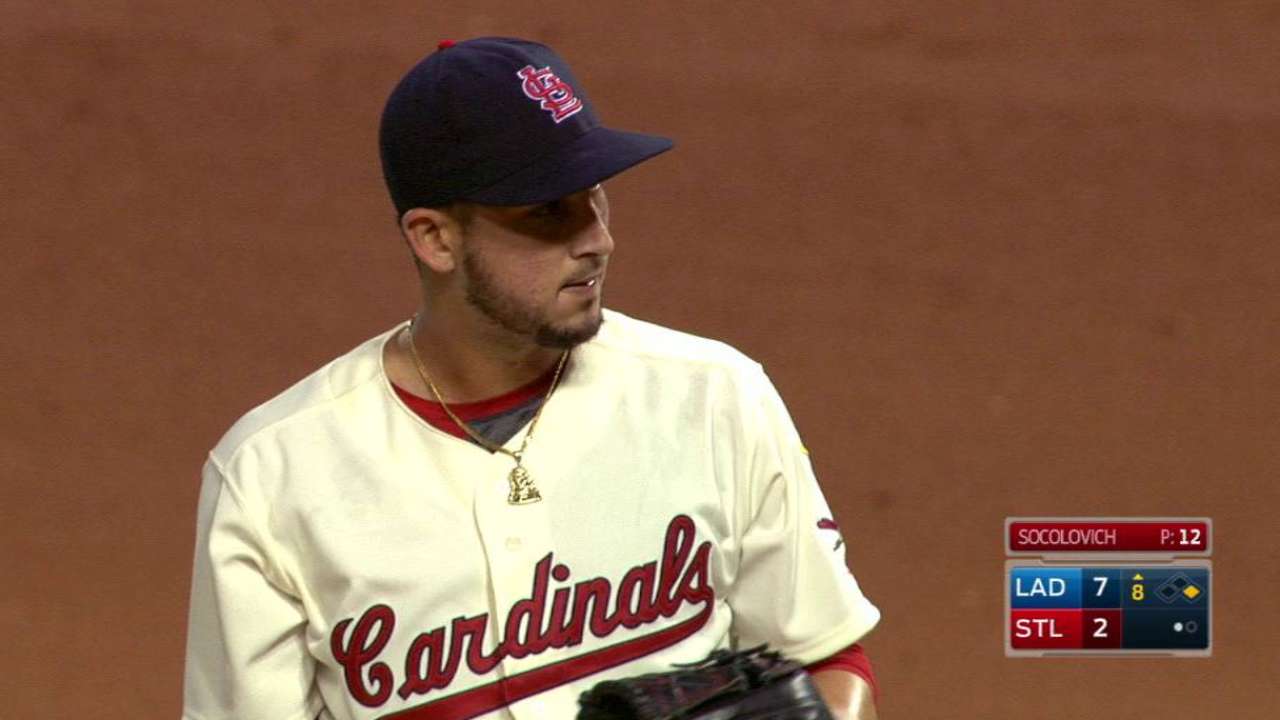 The Cardinals optioned right-hander Sam Tuivailala to Triple-A Memphis on Friday, following Thursday's 10-6 loss to the Mets, in which he gave up two earned runs. The move cleared a roster spot for right-hander Miguel Socolovich.
This is Socolovich's second stint with the big league club. He gave up one run and struck out five over 3 2/3 innings in two outings last month. With Memphis, he is 2-6 with a 3.14 ERA and five saves in 51 1/3 innings over 45 outings. His 13 holds rank third among Pacific Coast League relievers.
Continue Reading
Daniel Kramer is a reporter for MLB.com based in Denver. Follow him on Twitter at @DKramer_. This story was not subject to the approval of Major League Baseball or its clubs.