Community field named after Wainwright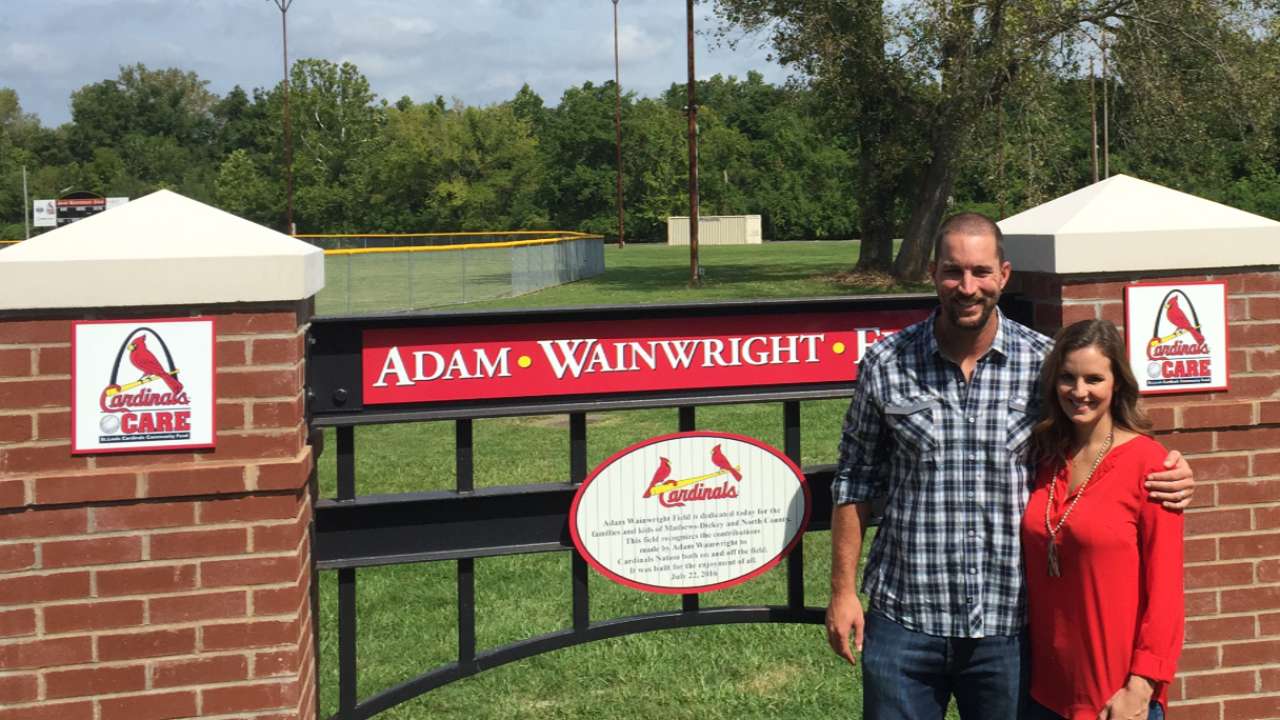 ST. LOUIS -- Adam Wainwright fondly recalled his childhood in Brunswick, Ga., where he and his teammates took part in an opening day parade before their Little League season began. After each game, he would race to get a snow cone.
Now children will play on a field that bears his name at Bob Russell Park in Bellefontaine Neighbors, Mo., a community located in north St. Louis County. The field was dedicated in a ceremony Wednesday morning. Wainwright's field is the 22nd dedicated by Cardinals Care since it began in 1997, and it was the first dedication since Tony La Russa Field in May 2015.
Continue Reading
Nick Krueger is a reporter for MLB.com based in St. Louis. This story was not subject to the approval of Major League Baseball or its clubs.