Cards off to best start in modern franchise history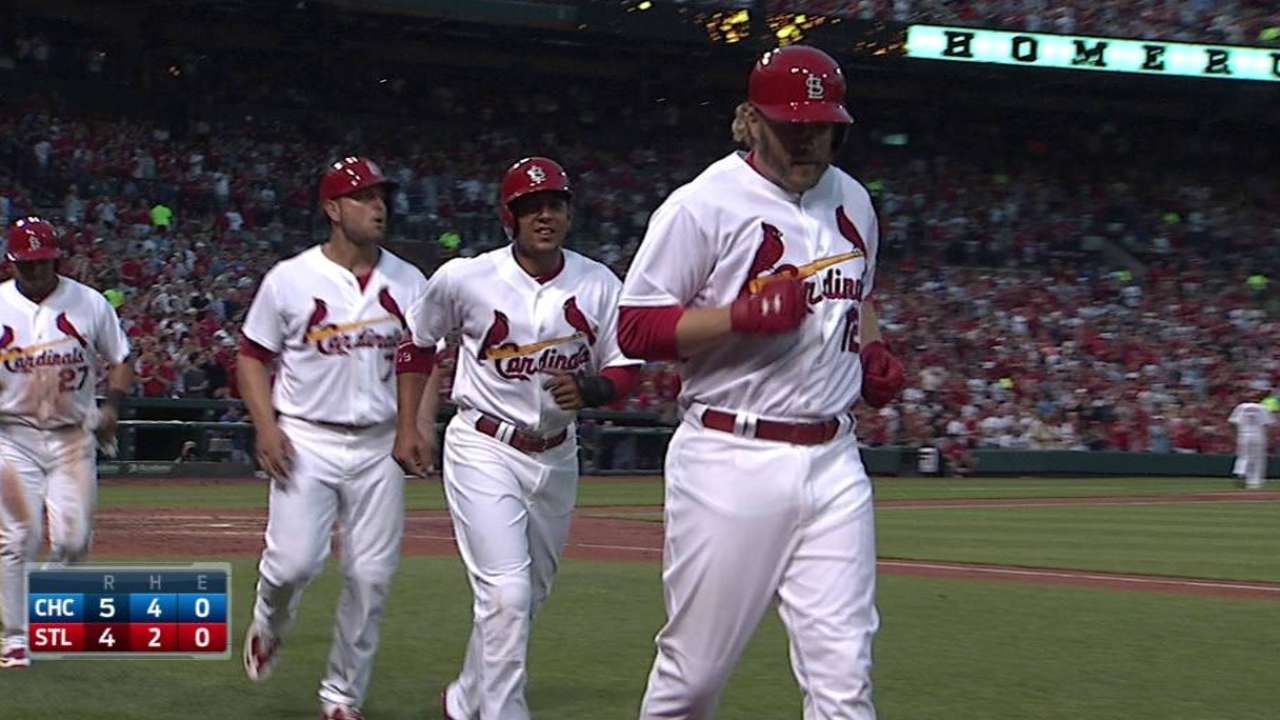 ST. LOUIS -- Mark Reynolds thought he was merely volunteering for a one-day duty a week ago when he assisted manager Mike Matheny by bringing the lineup card to the home-plate umpire. Seven days later, it's now a part of his job description.
The Cardinals scored 11 times to beat the Phillies that evening, leaving Reynolds to be hunted each pregame since to make the walk to home plate. The club hasn't lost under his lineup watch, stringing together its longest winning streak since 2010 and racing out to an early 5 1/2-game cushion in the National League Central.
More