Inbox: Does Molina have future at first base?
Beat reporter Jenifer Langosch answers questions from Cardinals fans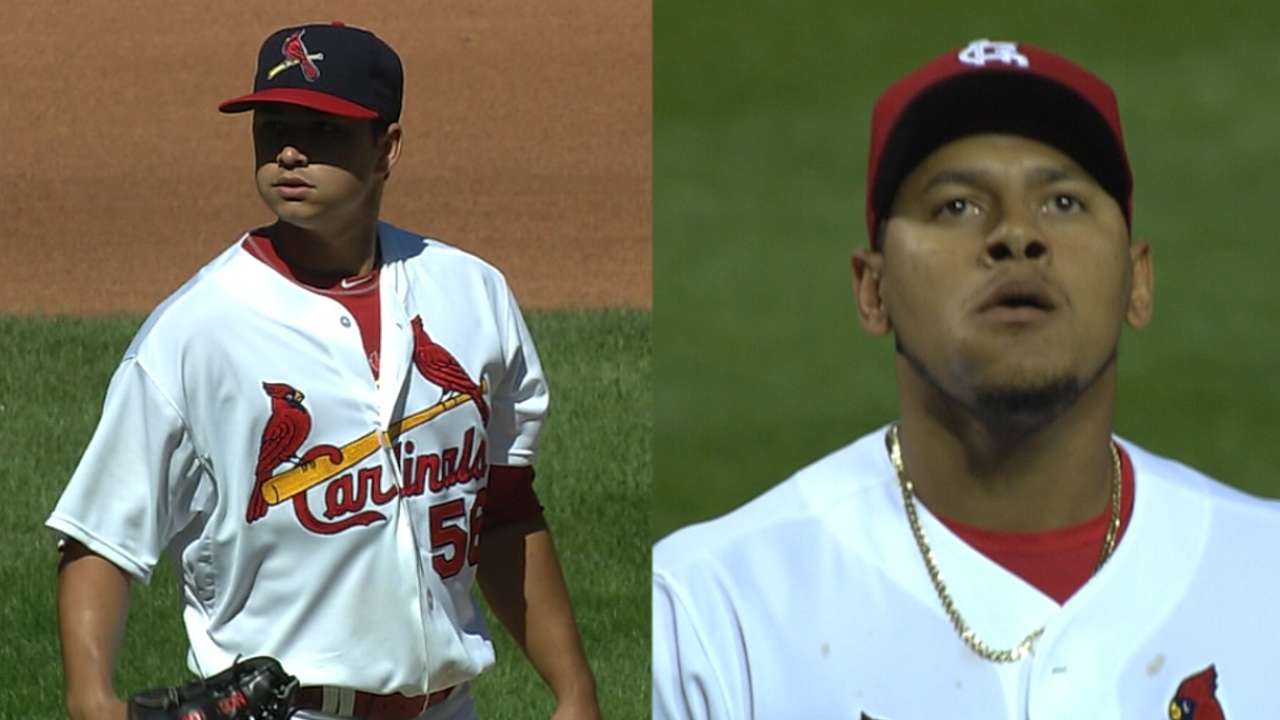 ST. LOUIS -- Before answering a fresh batch of reader questions, remember that to have your submission considered for future inclusion, you must provide your first name, last initial and hometown along with it.
Are the Cardinals still looking to add a veteran backup catcher, and what does the future hold for Yadier Molina at catcher and/or first base?
-- Bill I., Taylorville, Ill.
More