Mourners pay final respects to Taveras at funeral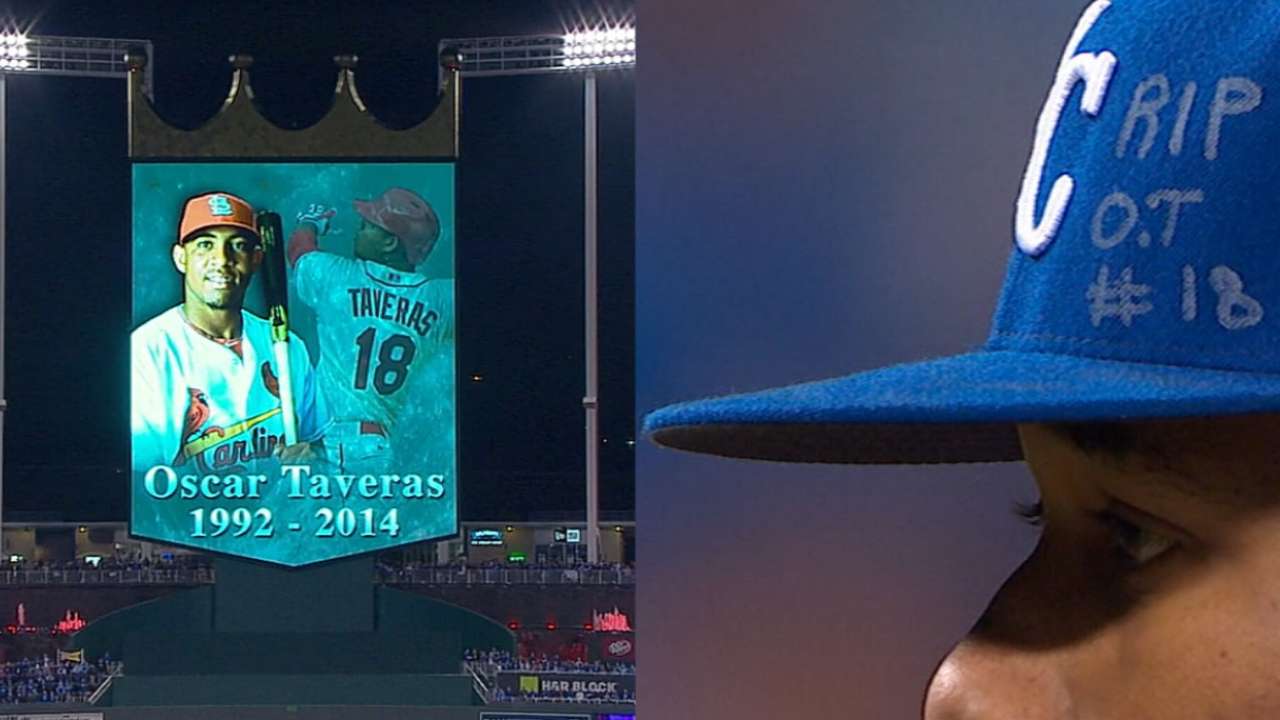 SOSUA, Dominican Republic -- Grief wore a diamond-stud earring, a fitted gray shirt with a black collar, two metal bracelets and one thick yellow rubber band that read "VIP: Lifestyles Resort."
It was 2:36 p.m. on Tuesday at Bailey's Bar and Restaurant, about 90 minutes from the start of Oscar Taveras' funeral procession, and Cardinals pitcher Carlos Martinez was pondering the life and the unexpected death of his best friend and former teammate.
More
Jesse Sanchez is a national reporter for MLB.com. Follow him on Twitter @JesseSanchezMLB. This story was not subject to the approval of Major League Baseball or its clubs.
Less