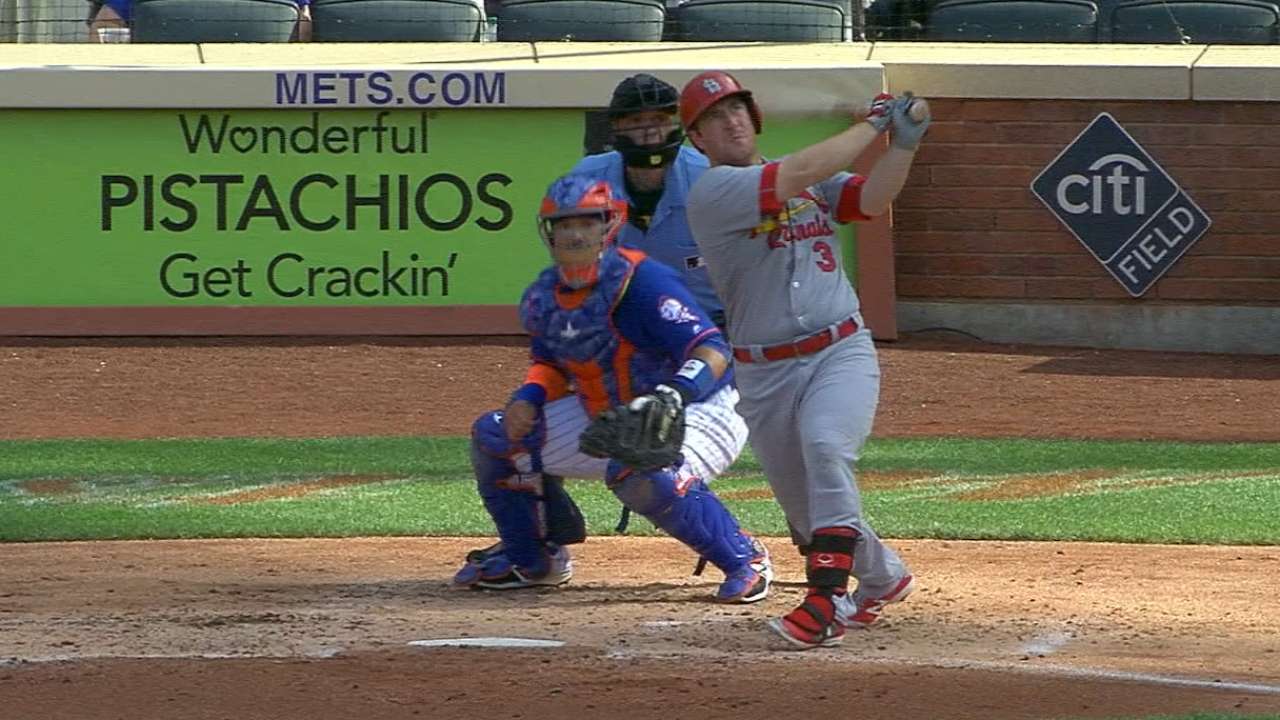 NEW YORK -- The contrast is obvious. Noah Syndergaard wields some of the best stuff in all of baseball, featuring a four-seam fastball and sinker that routinely sit above 98 mph. On the other end of the spectrum, Bartolo Colon mainly relies on one pitch, a two-seam fastball that averages around 87 mph.
On Tuesday, the Cardinals faced both Syndergaard and Colon in a doubleheader at Citi Field, and Jedd Gyorko had no problems adjusting to either. In the opening game, the infielder got St. Louis going with a two-run homer off the Mets' young flamethrower in the third inning that traveled 412 feet, according to Statcast™, helping the club pick up a 3-2 victory.
More
Troy Provost-Heron is a reporter for MLB.com and covered the Cardinals on Tuesday. This story was not subject to the approval of Major League Baseball or its clubs.